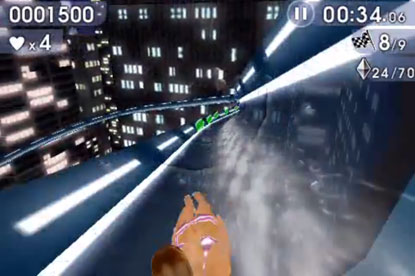 The game, called Waterslide Extreme, will be available as an iPhone application from mid-July.

Created by fishlabs and Dare, the game involves steering a character down increasingly difficult waterslides in a recreation of Bartle Bogle Hegarty's TV ad.

The TV ad has returned to screens this week, with extra footage accessible via Sky's new green button technology.

Paul Troy, the head of advertising and sponsorship at Barclaycard, said: "The launch of the iPhone game is a first in financial services – the 'waterslide' ad has engaged millions online and this game gives consumers the opportunity to go on the waterslide themselves."