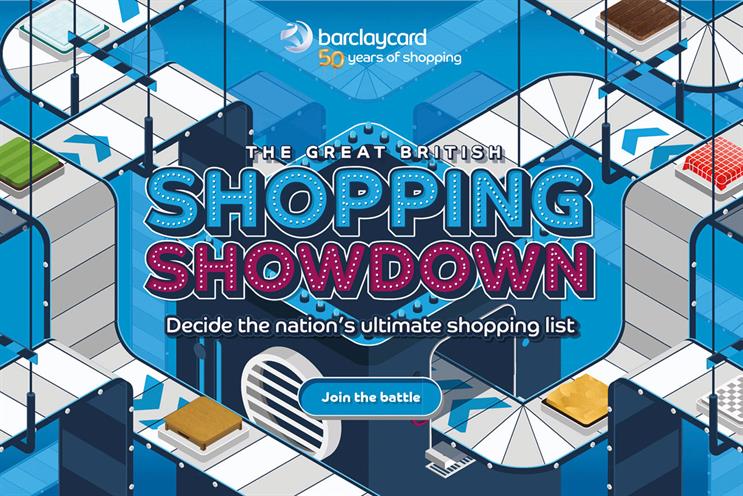 Created by AKQA, "The Barclaycard great British shopping showdown" launches on 13 June and invites users to vote from hundreds of options for the shopping items that most define us as a nation, with the top ten revealed later this summer. The brand will also monitor social media for alternative suggestions.
The game will run alongside a 60-second TV ad, directed by The Full Monty's Peter Cattaneo, that breaks during the final of Britain's Got Talent on Saturday. Referring to Napoleon's quip that Britain was a "nation of shopkeepers", it celebrates retail owners, facilitators of what CMO Katherine Whitton said was "Britain's national pastime" – shopping.
"We have a relationship with both buyers – people that carry our cards – and sellers, through our payment acceptance system," Whitton said. "We wanted to take the opportunity to celebrate not just shoppers but shopkeepers."
The spot was created by Iris, while Maxus handled media planning and buying. It will be supported by press, cin-ema and radio executions, and activity at the British Summer Time festival in London.