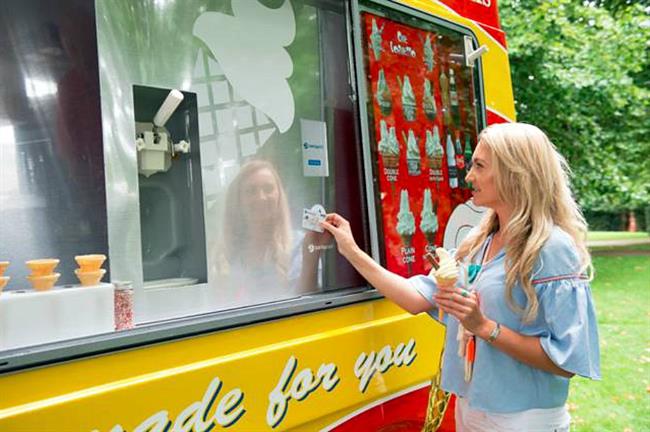 The activation, called "Cone-tactless", has been developed after the brand's research found that 40% of Brits were put off buying ice cream because of long queues.
Barclaycard's self-service ice cream van aims to modernise the ice cream experience by introducing contactless payments to a typically cash-only service.
Consumers can choose their ice cream using the contactless cones touchscreen, before using their contactless card to pay and enjoying their treat. Barclaycard is trialling the service to celebrate the tenth anniversary of the brand's contactless payments.
The van allows for two separate queues; allowing people who just want a simple vanilla cone to receive it in less than 60 seconds.
A version of this article was first published by Event