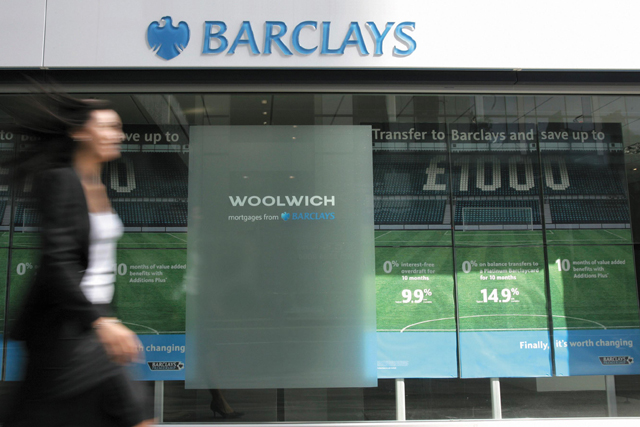 The branches may be replaced with smaller outlets in Asda supermarkets, the BBC has claimed.
While Barclays closes its branches, it will be encouraging customers to use new banking technology, such as smartphone applications, to compensate.
The move is part of a new cost cutting plan designed to improve profitability while the bank deals with tougher regulations and falling trading revenues.
However, a Barclays spokesperson denied the reports: "We have no plans to announce significant reductions to our UK branch network.
"Increasing use of technology is changing the way in which customers choose to do their banking and creates opportunities for Barclays to offer services in new ways, complementing the branch network.
"We have consistently been clear that, over time, there will be fewer traditional branches as we move to provide banking services to customers where and when they find it most convenient. However, the branch network will remain an important part of our banking service and we will never leave a community without the ability to transact.
"Whilst it is inevitable that there will be speculation about how these changes will impact on the branch network, this will be driven by the needs of our customers and, therefore, there is not a target for a number of branches to be closed, nor a timeframe for such action."
Antony Jenkins, chief executive, is set to reveal his new five-year financial targets next month. He plans to cut £1.7bn from Barclays' annual expenses by next year.
The news comes days after reports that Barclays could be axing its £40m a year sponsorship of the Premier League for failing to provide value for money in the UK.