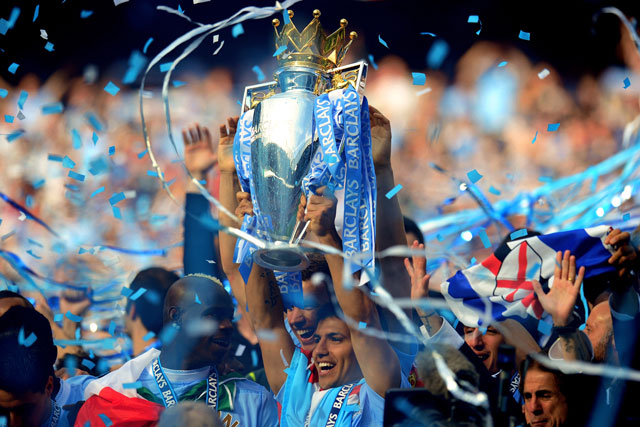 The three-year deal is valued at £40m a season, running for three seasons from 2013/14 to the end of the 2015/16 season.
The £120m, three-season deal, is 45% more than the previous £82.5m deal between Barclays and the Premier League, representing a coup for the top division.
It follows just weeks after the Premier League signed its sky-high UK broadcast deal with BSkyB and BT.
Marketing revealed that Barclays was to sign a bumper deal to retain its title sponsorship on the day that the bank's chief executive Bob Diamond was forced to stand down.
The agreement includes the titles sponsorship of the Premier League and exclusive world-wide marketing rights, UK and international TV programme accreditations, along with hospitality.
As part of the tie-up, Barclays and the Premier League will continue to run the Barclays Asia Trophy tournaments and the Barclays Premier League Trophy Tour.
Barclays has been the title sponsor of the Premier League since 2004, with Barclaycard the title sponsor between 2001 and 2004.
Follow John Reynolds on Twitter @johnreynolds10