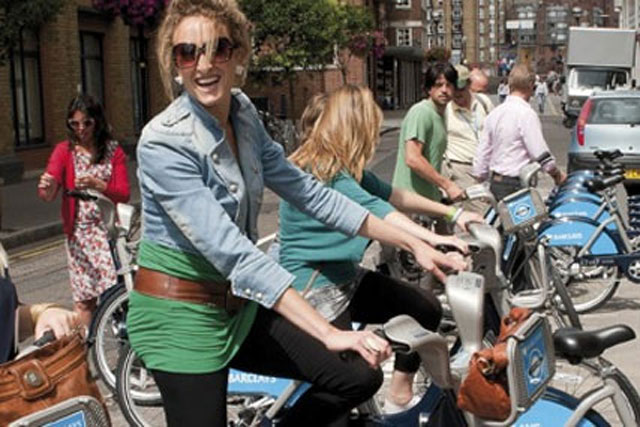 The report, 'Whose brand is it anyway?' by the London Assembly's Budget and Performance Committee, said Transport for London's (TfL) approach to sponsorship deals needs to be "clearer, more consistent and transparent".
In January, TfL announced Wonga.com and other payday loan companies were to be banned from signing major corporate sponsorships with TfL, following the highly criticised deal with Wonga for New Year's Eve 2010.
Although the committee noted that TfL had recognised it had "got it wrong" in the past, it added a lack of transparency had fuelled public speculation and criticism of the deals with Barclays around the cycle-hire scheme, and with Emirates around sponsorship of the cable car across the Thames in East London.
Issues raised in the report include whether TfL should have opened out the tender process for the cycle-hire scheme rather than granting Barclays an extension to 2018, and why Emirates will be added to the London Underground map as part of the cable car deal, when TfL had previously expressed objections to sponsor messages on the map.
The report's conclusion said that although the protection of legitimate commercial confidentiality of private sector partners would remain necessary, "this alone does not justify the lack of transparency in some areas".
John Biggs, London Assembly member and chair of the Budget and Performance Committee, said: "Sponsorship offers a chance to bring in large sums of money for London's transport network, which might make the difference between new infrastructure going ahead or remaining on the drawing board.
"However, so far, Transport for London seems to have taken an ad-hoc approach to sponsorship, which could expose it to unnecessary risk if a sponsor suffered serious reputational damage. This is something you can't always predict – look at what happened to BP."

To ensure Londoners can be confident they are getting the best deal in the future, the report calls on TfL to conduct deals in the open to show it can effectively manage both the benefits and risks of using private sponsorship to fund projects.
Biggs said: "TfL has acknowledged the need for a new single policy on sponsorship, but it must also take a more consistent and transparent approach so Londoners can be sure any future deals are in the best interests of the capital."
The committee welcomed TfL's commitment to producing a new single policy on sponsorship, "as there is some evidence of inconsistency in the management of recent sponsorship deals". However, it said the new policy needed to consolidate recent experience and learn from best practice from elsewhere in the public sector.
Graeme Craig, commercial development director at Transport for London, said: "We welcome this report, which works with the grain of how we are developing our new sponsorship policy.
"This will set out the services that we would be prepared to have sponsored and the types of organisations with whom we would enter into such arrangements.
"We will also continue to make sure that all of our commercial sponsorships, which have already raised tens of millions of pounds for investment in the transport system, deliver the best value for money for our fare- and tax payers."
Follow Maisie McCabe on Twitter @MaisieMcCabe