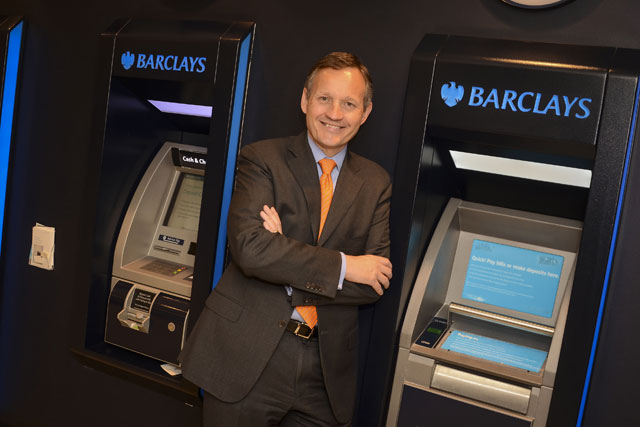 Jenkins currently leads Barclays' retail and business banking (RBB) division and has been a member of the Barclays executive committee since November 2009. Prior to this, he was the chief executive of Barclaycard from January 2006.
Diamond resigned from Barclays in June amid the Libor interest rate-fixing scandal, and Jenkins' appointment comes a day after Barclays became embroiled in another investigation.
The bank yesterday (29 August) admitted it is under investigation from the Serious Fraud Office (SFO) for payments made between Barclays and Qatar Holdings in 2008, at the time of the latter's investment in the bank.
Barclays returned to advertising in mid-July, apologising for the inter-bank interest rate-fixing scandal, after axing its ads for personal finance products in the wake of the Libor crisis a week before.
Jenkins said Barclays had made "serious mistakes" in recent years and admitted it had failed to "keep pace" with its shareholder's expectations.
He said: "We have an obligation to all of those stakeholders – customers, clients, shareholders, colleagues and broader society – and a unique opportunity to restore Barclays' reputation by making it the "go-to" bank in all of our chosen markets. That journey will take time, we have much to do, and I look forward to getting started immediately."
Marcus Agius, the outgoing Barclays chairman, said: "Antony stood out among a very competitive field of internal and external candidates because of his excellent track record transforming Barclaycard and retail and business banking; his intimate knowledge of Barclays portfolio garnered over three years on the group executive committee; his role in the development of the bank's strategy, and his future vision for Barclays and plan to realise it.
"Antony's appointment has the support of all the Directors. We are confident that, supported by the board and the executive committee, he will work quickly to take the group forward.
"With the appointment of Sir David Walker to succeed me as chairman in November, and of Antony as chief executive today, I am pleased that the new leadership of the bank is settled." Follow @loullamae_es