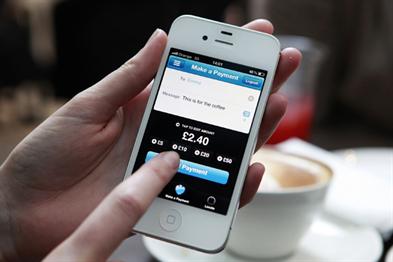 The high-street bank launched the mobile app, which allows Barclays customers to transfer money to someone else by simply entering their UK mobile phone number, last Thursday.

A spokeswoman told Marketing that the company was "very pleased" with the results so far.
Barclays did not break down the download figures for each operating system on which the app is available - iOS, Android and BlackBerry.

While Barclays is claiming a first with the technology, rival banks have had a lead on Barclay's in the mobile banking space.

Lloyds Banking Group has claimed to have received 2 million app downloads for its retail banking apps. It has had 1.5 million downloads for its Lloyds TSB app, which is fully transactional and was launched in November last year.

It has received half a million downloads in total for its Halifax and Bank of Scotland apps launched the following month.

RBS Group said that it had over one million downloads of its banking apps for RBS and Natwest, not including downloads of app updates.
A spokesperson said between January 2011 and October 2011 over £800m was moved using its mobile apps. He added 10% of all digital transfers now come through mobile.

Ross Sleight, chief strategy officer at mobile specialist agency Somo, said "this looks like great early success" for Barclays, and the app "demonstrates meeting a clear user-demand for transferring money between people more quickly."

"This is not a new idea, it has been running across Africa and Asia for some time. Most recent innovation in financial transactions has come from entrepreneurial business, not from internal innovation teams in financial services.

"But it looks like an example of a financial brand wiseing up to the dominance of online players like Paypal and Square," he said.

Guy Herrington, interim marketing director for Barclays UK Retail and Business Banking, told Marketing that Pingit would form a "core part" of its marketing activity over the coming 12 months.