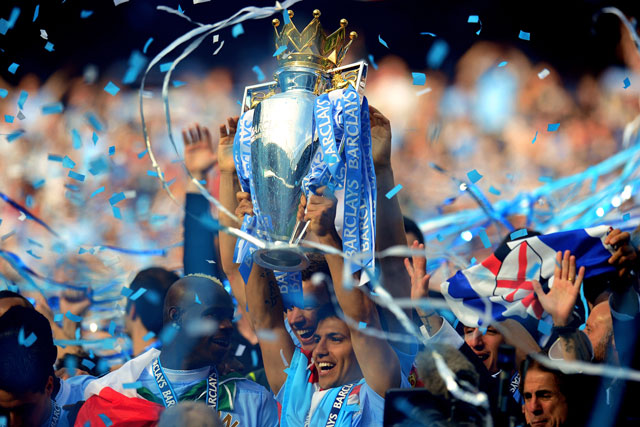 An announcement on the estimated £35m-a-year-plus deal is expected in the coming weeks.
Barclays has been the title sponsor of the Premier League since 2004, with Barclaycard the title sponsor between 2001 and 2004.
The Premier League and Barclays have been negotiating over the past month, with one source saying, "it is a done deal."
The agreement is expected to be on improved terms for the Premier League. Its previous three-year arrangement was understood to be valued at around £30m a year. A source close to the negotiations said the new deal was set to be above £35m a year.
It will run from the start of the 2013 season through to the end of the 2015 season and will include exclusive world-wide marketing rights, UK and international TV programme accreditation, extensive advertising packages, match-day tickets and hospitality.
The Premier League, which recently signed a new lucrative broadcast deal with BSkyB and BT, was considering an alternative multi-tiered sponsorship deal.
However, it is thought the idea was rebuffed by a number of Premier League clubs, which have to approve the deal.
Barclays today (3 July) parted company with its chief executive Bob Diamond, who has caved in to public pressure over the bank's rigging of inter-bank lending rates.
The American banker, who has faced mounting calls to step down, said: "The external pressure placed on Barclays has reached a level that risks damaging the franchise – I cannot let that happen."
Barclays said it did not comment on commercial negotiations. The Premier League declined to comment.
Follow John Reynolds on Twitter @johnreynolds10