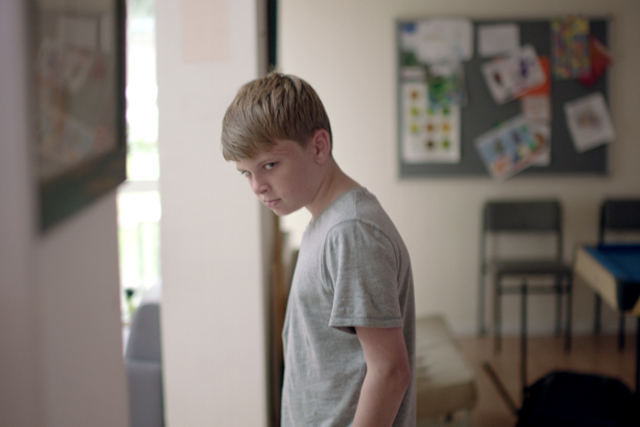 This time last year, we were just two ambitious graduates desperate for a break in the advertising world. We'd done our share of lugging our book around from agency to agency. We were on the dole and knew that there were thousands out there like us, with the same dream.
Fast-forward a year and we've just finished our first commercial, shot by one of the great directors, for a client that has an unbelievable history of famous work. It has been an adventure, to say the least.
When we started on placement at Bartle Bogle Hegarty in January, the Barnardo's brief was the one to crack. Every team in the agency was working on it. But Barnardo's is no ordinary children's charity - it offers a broad range of services to help children with any problem. This year's brief was a complex communications challenge, forbidding us from focusing on any specific issue.
Brainstorms were hot philosophical debates, sending us around in circles and crashing into brick walls. But the Barnardo's case studies gave us a point of focus. They are stories with three acts: the confused and scared little kid, the aggressive teenager and the together young adult. The British youth can be demonised and vilified. We wanted to challenge and deconstruct this stereotype by showing where the problematic behaviour came from and how, with Barnardo's help, young people can overcome it.
We wrote our first draft of "life story" and presented it to Nick Gill, the executive creative director at BBH. He decided that this was the one. The client agreed, buying the script and sending us head first into production.
First, we had to find a director. Unfortunately, our knowledge only stretched as far as Steven Spielberg and George Lucas, and they were unavailable.
Nick and Davud Karbassioun (BBH's head of film) found our inexperience almost endearing. So they set us our homework: a "Dummies Workshop on Making Your First TV Ad" and a stack of directors' reels.
We were dumbfounded as we watched them, and that's when it really hit us: this wasn't going to be an ordinary first commercial (Nick was quick to remind us of that, comparing our script to his humble beginnings in TV - a 1985 ad for Tjaereborg Holidays!).
At least when we met Ringan Ledwidge, we now knew who he was. And he thought we were on to an interesting idea.
We wrote a script about a guy "growing younger", unaware of the technical challenge we had set for ourselves. As with all Barnardo's films, performance is king - this was never going to be an ad to showcase 21st-century CGI morphing techniques and tricksy filmic transitions. Nothing could detract from or hamper the performance. Instead, we preferred to employ some of the oldest and most traditional transition tricks in the book, such as giving each actor a mole.
The way we found the actors was less traditional. A highlight of the process was coming across Jaysson (the oldest guy who plays Michael) or, rather, when he came across us. The casting team met him in a coffee shop where he was working. He overheard them talking about Barnardo's and told them how the charity had played a big part in his life and how its ads had always struck a chord.
When we watched Jaysson's casting video, it gave us goosebumps; he was the final piece of the puzzle. His lack of acting experience wasn't a problem, because he wasn't acting. Jaysson is the real deal: a rounded, together and very genuine guy who has overcome a heart-breaking childhood. When we showed him the script, he couldn't believe just how close it was to his own life story.
The shoot was eye-opening - six months after writing the script, we were finally watching it come to life. Learning the art of film-making from Nick, Davud and Ringan was an unbelievable experience. Their attention to detail and collaborative approach have given us the best education in the craft of making ads, both on set and in post-production.
We've really had an incredible year here. BBH's dedication to nurturing young talent is admirable and unique. Its placement scheme is very impressive: giving teams three months to mentor them and teach them the ropes.
It has given us the opportunity to really stretch our creative muscle and develop new skills. You feel everyone in the agency is willing to help and guide you. Nick even gave up an afternoon to run a TV scriptwriting workshop for all the placement teams. We learnt more in those few hours than in three years of university. It's how all agencies should treat their grads.
So our first commercial is made, and we've very proud of it. Now the pressure's on for ad number two.
Melanie Lynch and Rory Hall are a creative team at Bartle Bogle Hegarty.