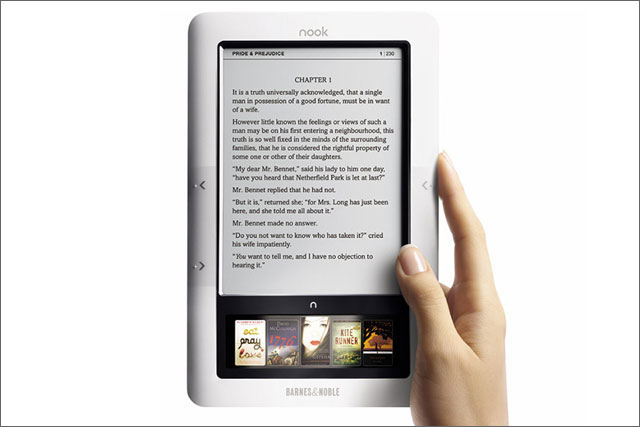 Microsoft is already a partner in Nook Media, alongside several other investors, but internal documents leaked to TechCrunch show that the proposed deal would give control of all Nook Media's digital assets. This includes the Nook hardware, software catalogue and its ebook library.
The plans also seek to discontinue Nook Media's Android-based tablet offering, which has been struggling to compete with Amazon's Kindle Fire and Google's Nexus device, by early 2015. Instead the document shows Nook's content would be distributed via apps on third-party partner devices.
As Forbes points out, Barnes & Noble could be left in a difficult position if it does sell ,as Nook Media is its fastest-growing product, bringing in over $900m (£583m) in sales last year from just under $700m (£454m) the year before.
Instead, the company will be left with just its retail side, an area that has dropped from $4.95bn (£3.21bn) sales in 2010 to $4.85bn (£3.14bn) last year. Additionally, Barnes & Noble has announced it will close 30% of its 700 retail stores over the next 10 years.
However, Nook's sales have also started to suffer this year, with fewer e-readers sold last holiday quarter and new models having to be offered at discounted prices.
It is not yet clear whether Microsoft's offer is formal or whether Barnes and Noble have responded, but after the announcement, Barnes & Noble's shares shot up from $17.75 (£11.50) to $22.47 (£14.58).