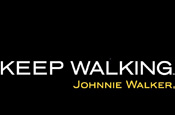 The agency picked up three special prizes and four awards. To supplement its Grand Prix, two Golds and one Silver, it also won Bronze for its Cadbury Biscuits work.
The night's other big winners included RKCR/Y&R for its Home Office campaign aimed at lowering the risk of theft, and Abbott Mead Vickers BBDO for its contributions to sales at retail giant Sainsbury's.
The former's 'Acquisition Crime' campaign, which ran across TV, radio and print, is claimed to have cut the cost of crime to the taxpayer by up to £190m.
The latter, encouraging Sainsbury's shoppers to 'Try something new today', delivered an estimated £2.5bn extra revenue for the supermarket.
The award for Best Small Budget went to DDB London, for a campaign it developed for luxury fashion brand Radley.
Following its acquisition by private equity in 2006, Radley tasked DDB with raising awareness of its handbag range and improving desirability. The campaign brought a return of £5.57 per £1 spent.
Meanwhile, Red Bee Media won a Gold award for its part in rebranding pay-TV channel UKTV G2 as Dave, and the reframing of its content under the 'Home of witty banter' strapline. The Red Bee-conceived launch push for Dave featured heavy use of outdoor sites and PR exposure.
Silver award-winners included RKCR/Y&R for Dan-one Activia, Ogilvy Advertising and MindShare for Unilever-owned Dove, and MCBD for Waitrose.
The full list of winners at the IPA Effectiveness Award ceremony are:
Special prizes
Grand Prix - Bartle Bogle Hegarty for Johnnie Walker, Diageo
Effectiveness Company of the Year - Bartle Bogle Hegarty
The Charles Channon Award for Best New Learning - RKCR/Y&R and The Home Office for Acquisition Crime
The Simon Broadbent Award for Best Dedication to Effectiveness - The Home Office
Best Integration - Abbott Mead Vickers.BBDO for Sainsbury's
Best Media - RKCR/Y&R and The Home Office for Acquisition Crime
Best Small Budget - DDB London for Radley
Best International Single Market - Ogilvy & Mather Vietnam for Public Awareness Campaign for Helmet Wearing, Asia Injury Prevention Foundation
Best International Multi-Market - Bartle Bogle Hegarty for Johnnie Walker, Diageo
Gold Awards
Bartle Bogle Hegarty for Johnnie Walker, Diageo
Bartle Bogle Hegarty for KFC
RKCR/Y&R and The Home Office for Acquisition Crime
Red Bee Media and UKTV for Dave
Abbott Mead Vickers.BBDO for Sainsbury's
Silver Awards
Bartle Bogle Hegarty for Audi
RKCR/Y&R for Danone Activia
JWT for De Beers
Miles Calcraft Briginshaw Duffy for Direct Payment, DWP/COI
Ogilvy Advertising and MindShare for Dove, Unilever
MediaCom and M&C Saatchi for Lucozade Sport, GSK
Ogilvy & Mather Vietnam, Public Awareness Campaign for Helmet Wearing, Asia Injury Prevention Foundation
DDB London for Radley
RKCR/Y&R for Virgin Atlantic, Virgin Atlantic Airways
Miles Calcraft Briginshaw Duffy for Waitrose
Bronze Awards
WCRS, Mediaedge:cia and Incentivated for Cabwise, Transport for London
Bartle Bogle Hegarty for Cadbury's Biscuits, Burton's Foods
RKCR/Y&R for Learndirect, UFI
DDB London for Marmite, Unilever
Delaney Lund Knox Warren & Partners for Morrisons, Wm Morrison Supermarkets
Ogilvy & Mather Advertising Beijing for Motorola, Motorola (China) Electronics
LyleBailie International for Road Safety, Department of Environment (NI and the Road Safety Authority (ROI)
Miles Calcraft Briginshaw Duffy and MediaCom for Trident, Metropolitan Police Service