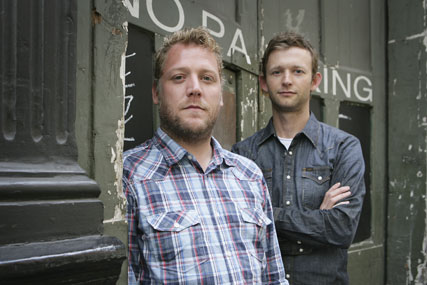 Monk and Waller will report to Grey's executive creative director, Nils Leonard, who took up the role last year following the promotion of Jon Williams to chief digital officer of EMEA.
The team leave BBH after 11 years working in the agency's creative department. In 2006, Monk and Waller became board directors before being promoted to creative directors in 2008.
They have worked across most of BBH's client list, recently heading up the creative for Mentos, the Vigorsol-owned confectionery brand Perfetti van Melle and Vodafone UK, where they were responsible for the "on their own" campaign featuring Jenson Button and Lewis Hamilton. They also created the award-winning "bird house" ad for Robinsons.
Leonard said: "Matt and Dave are energetic, talented and restless. They see the opportunity in the industry at the moment and I'm chuffed to be taking Grey to a new level with them on board."
Separately, BBH has strengthened its creative and technology departments with four new creative hirings.
The agency has appointed Ash Ghazali as a creative director from BBH Singapore, where he held the same position. Jeremy Ettinghausen also joins as a creative director from Penguin Books where he was the digital publisher.
In addition, BBH has hired Gabor Szalatnyai as a creative technologist and Jim Hunt as technical director, both of whom report to the executive creative director, Nick Gill. The pair previously worked at Agency Republic on accounts including PlayStation and O2.