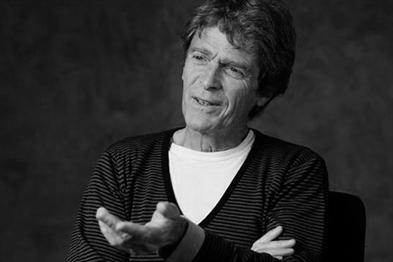 The deal gives Publicis the remaining 51 per cent of BBH for an undisclosed immediate cash payment and is accompanied by a management restructure that prepares BBH for the departure of its two remaining founders, John Hegarty and Nigel Bogle, in two years' time. The two founders will work four days a week for the next year, reducing down to three days a week for the second year, before leaving the agency in 2014.

Bogle now takes on the title of Founding Partner, with Hegarty as Founding Partner - Creative, while a new board has been established comprising Publicis Groupe's Maurice Levy, Jean-Yves Naouri and Jean-Michel Etienne alongside ZenithOptimedia's global chief Steve King, Bogle, Hegarty and Simon Sherwood, who takes on the group chairman role.

The board will delegate full responsibility and authority for the day-to-day running of BBH to a new global management team led by Gwyn Jones as CEO. Neil Munn steps into the role of group chief operating officer and Alexandre Gama of NeoGama/BBH in Brazil takes on global creative leadership of the network.

At the same time, Publicis Groupe has acquired the remaining 66 per cent of NeoGama/BBH that BBH did not already own.

Hegarty said BBH had spent 18 months considering a full deal with Publicis and that the decision to proceed had only been taken once legal protocol was in place that underwrites BBH's autonomy within the Groupe.

"We were very wary going into this," Hegarty admitted. "We were determined to find a way to preserve our creatively-led culture in a financially-led world. This is about sustaining and developing BBH across the next thirty years and beyond."

Bogle added that the deal "not only ensures our autonomy but brings us considerable advantages through Publicis Groupe's resources and global infrastructure".

Levy, the chairman of Publicis Groupe, said all sides had worked to "engineer an integration that will preserve and protect the specific culture, working methods and characteristics of the agencies" through an approach of "autonomy inside". The aim, he added, was to ensure that all the ingredients that have enabled the success of BBH and NeoGama/BBH are protected "today, tomorrow and in the long term".