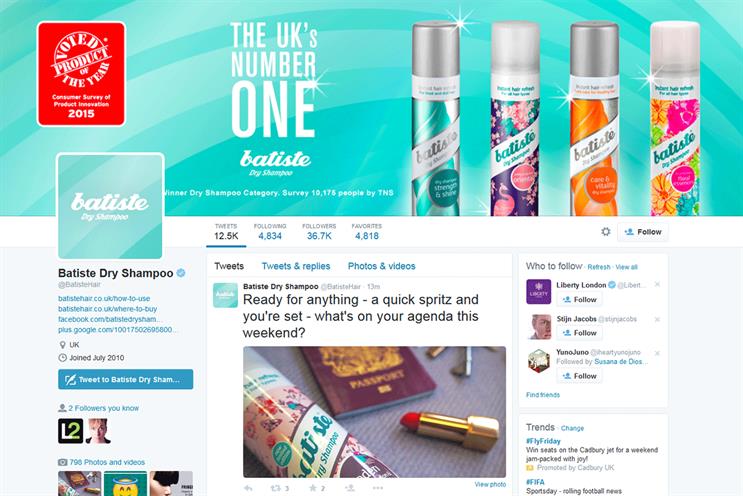 BMB has handled the social media for Batiste in the UK since 2013, and the new appointment will extend their relationship.
BMB will now create bespoke US content for the brand, develop a US audience on Facebook and create a US-specific presence on Instagram.
Owen Farrington, the head of social at BMB, said: "Working with the US team is a fantastic opportunity and with the forthcoming product developments.
We're looking forward to sharing this with the US audience and expanding this iconic brand's influence in the beauty and fashion world".
Church & Dwight's portfolio of consumer brands also includes Arm & Hammer, Pearl Drops and Nair.