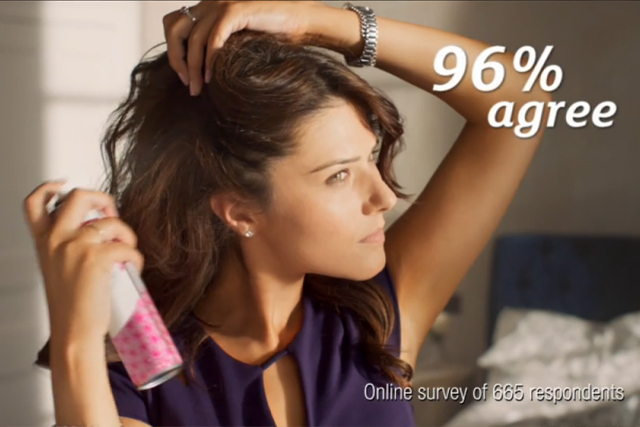 The ad, created by Hero and breaking next Monday (15 October), positions Batiste as a product that gives women confidence between hair washes.
It shows a woman waking up and getting ready for work, tackling a series of disasters from spilling water on her mobile phone when she tries to turn off the alarm, to her curtain rail nearly falling on her head as she tries to open the curtains.
As she doesn't have enough time to wash her hair, the woman uses the product to revitalise it, and leaves her flat smiling.
A voiceover states: "Let's face it, when your hair looks good, everything looks good. Make everyday a fabulous hair day."
The push has been based on Church & Dwight's own research that claims 75% of women do not wash their hair everyday, and that "on the days that they do not wash their hair, these women feel less confident".