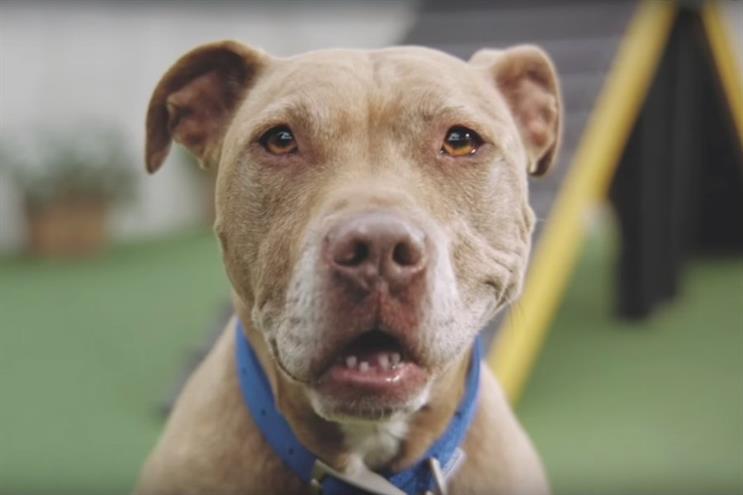 The rescue animal charity has hired creative agency Karmarama and media shop Manning Gottlieb OMD, and will also boost media spend as part of "ambitious" plans for 2018.
Battersea is launching its autumn rehoming drive on television tonight on ITV during Paul O'Grady: For the Love of Dogs.
Until now the charity worked with creative agencies on an ad-hoc basis, such as OgilvyOne in 2015, and carried out media buying in-house.
Lauren Rayner, head of digital at Battersea Dogs & Cats Home, told Campaign the environment is particularly challenging currently due to the "proliferation of online pet sales and increased demand for designer breeds".
She explained: "The sharing economy and peer-to-peer sales is becoming more commonplace and people feel very comfortable about buying and selling an animal online and that trend is growing.
"Instagram contributes to the lifestyle contributions attached to designer breeds by conveying the glamour that can be associated with them."
Battersea Dogs & Cats Home has tasked its new agencies with dispelling misconceptions around rescue animals and promoting the benefits of rehoming over buying an animal online.
Rayner said: "The need for has never been greater, we have quite ambitious plans to remake rehoming the choice of people who want an animal, rather than turning to the internet."
MG OMD will assist in helping the charity reach people with targeting those in the market for a new pet. As a result, Battersea will begin using programmatic advertising for the first time.
It is also investing in its online customer experience by allowing people to register their interest online. Registration previously had to be done by post.
Online registration will allow the charity to then tie prospective customers details into its CRM systems.
The campaign is called "Happiness starts at Battersea' and draws on the happiness that comes from rehoming an animal.