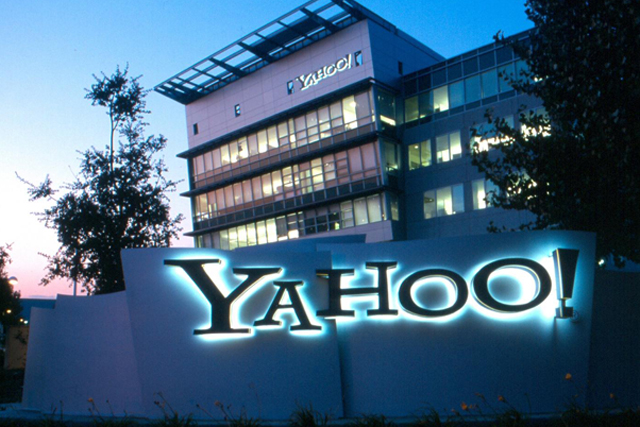 Marketers might be forgiven for reaching for Patent Law 101 books of late as a growing number of technology disputes in this area head for the courts.
Yahoo! surprised many in the industry when it became the latest global brand to enter the fray last month, demanding licensing fees from Facebook for allegedly using its technology. It was confirmed this week that Yahoo! is suing Facebook over alleged infringement of 10 of its patents, moving the patent wars into the realm of social media.
Patent litigation has also been initiated against Apple by Luxembourg-based Core Wireless Licensing. The cases add to a who's who list of technology brands suing or being sued over alleged infringements. Apple has several patent cases pending, as do Samsung, Motorola, HTC and BT.
On the face of it, patent law appears straightforward. A licence is granted to an inventor to provide a window of opportunity to exploit an invention; during that time, other companies cannot use the technology without approval, and usually a licensing fee.
However, the intricacy and volume of patents in the IT sector has created a legal minefield. Companies such as Microsoft file thousands of patent applications a year. While these once resulted in legal stand-offs - as a suit would be matched with a counter suit - brands are increasingly opting to go to court.
'Litigation has accelerated'
'Litigation has accelerated because technology has accelerated; there is real money involved,' says Gregor Pryor, head of digital media at law firm Reed Smith. 'If you can stop somebody using a particular file format or software, then it gives (your brand) a competitive advantage.'
Paul Meadows (right), the former head of marketing at LG Electronics, says that patent disputes can disrupt the activities of a competitor by helping others gain first-mover advantage in a marketplace.
'Once there is traction behind a product or technology, and the marketing spend kicks in, it can be hard to stop a leading brand,' he adds. 'The second or third player in a market may have a better proposition, but it's tough to challenge the leader.'
A patent battle can be all about tactics, he explains. 'Marketers like nothing better than knowing there is a window of opportunity when an opponent is prevented from doing something. That's when you can invest to best advantage.'
Samsung and Apple have both been subject to injunctions recently preventing them from selling products due to patent disputes (see diagram), and compensation payouts can be huge. In 2006, BlackBerry manufacturer RIM paid more than $600m to settle a case with IP company NTP, to avoid a court-ordered shut-down.
Such cases underline the lengths brands will go to over patents. The principal drivers are clear, says Omaid Hiwaizi, planning director at SapientNitro.
Vital to success
'Most brand marketing is based on some sort of differentiating factor, substantiated by reasons to believe - in many cases it's marginal or amorphous,' he adds. 'However, with a patent it's suddenly protectable and, to a greater extent, unique. It is a powerful way to build a differentiated communication proposition. That's why patents can be so valuable.'
In the technology field, the legal actions show no sign of abating as the use of patents as strategic assets grows. Google's acquisition of Motorola Mobility, announced last year, will give it 17,000 patents, helping to stoke the fire further. Motorola Mobility says its patents, which it 'has worked hard over the years' to build up, are vital to success.
Gemma Goatly, communications director at Motorola, adds: 'We will continue to take all necessary steps to protect our intellectual property. Our patent portfolio and licensing agreements with companies around the world are critical to our business.'
As always, the only sure winners in all of this would seem to be the lawyers.
BRAND VIEW
Chris Sheffield (right) is managing director of Betfred.com, which has 1350 stores in the UK. Having founded several new media and gaming businesses in the past decade, patenting is among his specialities:
'The reason there is more legal action is down to the number of patents involved.
'Google, Apple et al are multi-billion-dollar companies with sales to match; any patent claim awarded, which gives an infringed party a piece of this action, will be significant.
'Patents are important to ensure brands maximise competitive advantage from their technology or the ideas they have developed and brought to market, usually at significant cost.
'As it's far easier now to get products to mass market quickly, IP is much more important, and we will see more legal action. Fighting for your patent may have the benefit of putting others off copying the idea; alternatively, it may result in a major financial settlement.
'However, there is a downside. Legal costs can be enormous and patent cases are difficult to prove. The process is equally disruptive to both parties, but the settlements or compromises are often worth it.
'Patents do give brands long-term protection over their products. However, my view is that marketers should not be overly concerned; patents are often a complex area and difficult to protect or focus on. Instead, marketers should concentrate on simply getting the product and brand out there.'
LEGAL VIEW
Robert Stephen (right), European patent attorney at Olswang, sets out what marketers need to know when it comes to patent law:
'Some things cannot be patented, such as business methods, algorithms and things considered immoral, such as methods of killing people. Businesses can operate successfully without patents; Facebook has not had much IP, but is doing fine.
'A patent covers 20 years in most cases, and the clock starts ticking the moment you file the patent application. That is the window of opportunity during which nobody else can use the patented technology.
'Think of patents as part of a broader strategy. Trademarks, registered designs and copy- right can also protect IP and provide comprehensive cover.
'There is no worldwide patent, so think about where the product is sold or where it might be sold, as you need patents in all territories.
'You cannot patent a product once it is already on sale.
'Consider where you hold patents for tax purposes. Many countries provide tax breaks against patents and the products produced by them. The UK government, for example, is considering a scheme that would cut corporation tax on profits from patented products to about 10%.
Click here to see the flow diagram
AUTOFEED INTERACTIVE SPECIAL