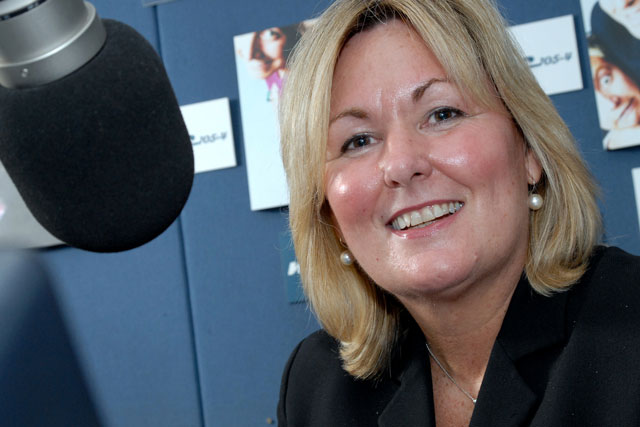 The letter, which follows earlier telephone calls from Bauer Media's chief executive Paul Keenan, draws attention to today's consultation deadline and urges the recipient to make any concerns known to the competition authorities.
In the letter, which has been seen by Media Week, Ford says Bauer Media believes
the merger
"will lead to reduced choice for advertisers" and "will remove GMG as an important voice in the radio industry as the third largest radio provider".
Ford goes on to say Bauer Media is "not convinced that any offer by Global to sell off a few stations will be sufficient to address the plurality and competition issues that this merger creates".
The letter includes the postal, email and fax contact details for both broadcasting regulator Ofcom and the competition watchdog Office of Fair Trading.
It is understood that a number of large and independent media agencies are planning to submit responses to the consultation as well as informing a joint submission from the Institute of Practitioners in Advertising.
One media agency source who has responded to the consultation said "regardless of the size of the medium, no media owner should have more than 50% share".
The source also expressed concern that Global Radio will use a strengthened trading position to ask for a greater share of radio spend, which could ultimately take money out of the sector if terms cannot be agreed.
When informed of Ford's letter, a spokesman for Global Radio said: "Clearly there is a formal process in place and we will be making our representations to the appropriate authorities throughout that process."
Industry insiders suggest that Global Radio is "privately outraged" at Bauer Media's protestations and is likely to mount a response to specific accusations that have been made in the coming months.
A number of MPs including Alan Johnson (Labour MP for Hull West & Hessle), Austin Mitchell (Labour MP for Great Grimsby), Steve Rotheram (Labour MP for Liverpool Walton), and Andrew Gwynne (Labour MP for Denton & Reddish) have expressed concern over the timing of the consultation.
Luciana Berger, Labour MP for Liverpool Wavertree, has submitted a response to the consultation. She said: "Competition in the market is hugely important as it helps drive innovation and investment. That is why I am concerned at the prospect of one organisation having too dominant a position.
"When Global acquired GCap Media in 2008, they were required to sell off several Midlands stations to Orion Media to ensure the maintenance of a competitive market. I believe that the size of this acquisition and its possible implications, mean that similar action must be considered in this case."
Media Week revealed on Tuesday that Bauer Media had mounted a campaign to raise awareness of the issues and the consultation deadline and that
advertisers' body ISBA was planning to submit a response
.
Global Radio bought GMG Radio in June but the company has to be run as a separate business until the competition authorities have looked at the merged entity. The company is being led by former Global Radio managing director for the regions, Mark Lee.
Culture secretary Jeremy Hunt made the unusual move of intervening in the merger, which
Global Radio had hoped would be fast-tracked to the Competition Commission
. He will consider submissions from Ofcom and the OFT before making the decision on whether the deal should be referred to the Competition Commission.