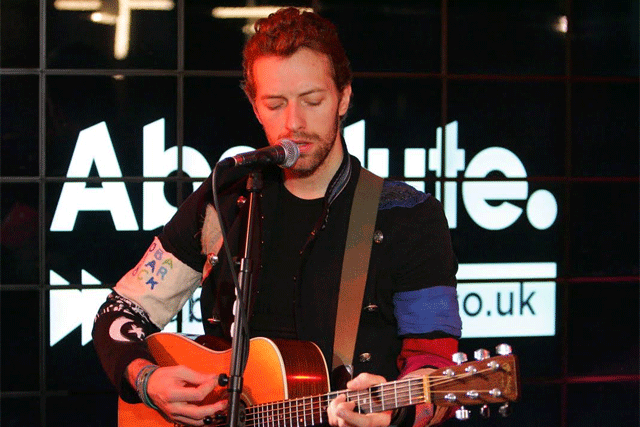 The performance will be heard by an audience of over nine million across Absolute Radio, Magic 105.4, Kerrang! and In:Demand - Bauer Place radio portfolio's evening show which is broadcast across 16 stations including Manchester's Key 103, Liverpool's Radio City, Clyde 1 across Glasgow and The Hits on national DAB.
Coldplay released 'Ghost Stories', earlier this month. It had the biggest opening week of sales of any album this year. It went straight to number one, as have all of the band's previous five albums.
The band has organised eight special international gigs in Cologne, New York, Los Angeles, Sydney Paris and Tokyo, before ending the tour at London's iconic Royal Albert Hall with two dates on 1 and 2 July.
Absolute Radio will broadcast the whole gig – exclusively, live and uninterrupted as part of Pete Donaldson's evening show.

Steve Parkinson, managing director of Bauer Radio, said: "Coldplay are the biggest band in the world. The Royal Albert Hall gig will be intimate and incredible, but not everyone will fit inside its hallowed walls. This broadcast will mean we can take that magic to people across the nation."
In:Demand will broadcast live tracks from the concert, accompanied by a Coldplay one hour special. The concert will also be available for fans to listen again online.
Magic 105.4 FM will play a highlight track from the concert in the Magic Breakfast Show presented by Neil Fox and also on Sunday evening at 7pm on Magic's Green Room Show fronted by Jo Parkerson. Kerrang! will broadcast a one hour special of highlights of the concert.