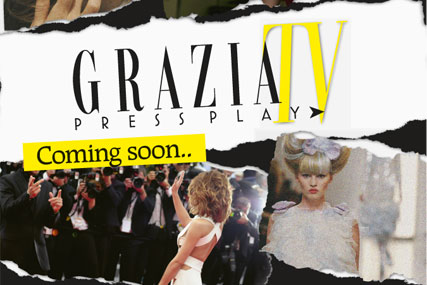 Available online from next Friday (17 September) and supported by the strapline "A lot can happen in a week", Grazia TV will take the form of five-minute weekly "webisodes", the first of which is timed to launch in London Fashion Week.
Grazia TV's initial series will comprise 13 weekly episodes and is supported by Estée Lauder, whose brands will feature in the programming after its media agency, M2M, brokered the deal.
Bauer will look for similar support from advertisers for any future series of Grazia TV.
Each programme will be available on Grazia's website, graziadaily, and YouTube, and will take the form of a film version of the magazine's "Ten Hot Stories" feature that includes a mix of fashion, current affairs and entertainment.
Grazia is not the first of Bauer's publications to move into film. The music magazine Q launched its TV channel in 2000 and other Bauer TV spin-offs include Kerrang! and Heat TV, channels which are operated by Box Television, a joint venture between Bauer and Channel 4.
Paul Keenan, the chief executive of Bauer Media, said: "I can see this form of partnership extending quickly to other brands and markets we serve."