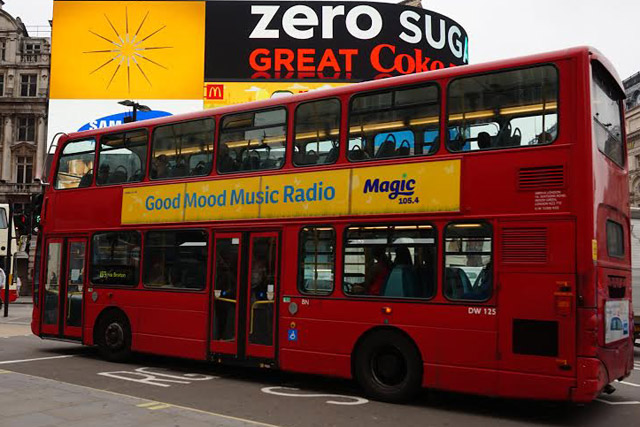 From January 2015, Magic will broadcast nationally from London on the national DAB multiplex. Bauer Media is planning to triple its marketing budget for the Magic brand following the launch.
Bauer Media's Place network of 16 regional stations, including Key 103 in Manchester and Clyde 1 in Glasgow, will maintain their local brands and continue to have their "Your music your life" brand positioning.
The current second station in the local markets, eight of which are Magic stations at the moment, will be rebranded as the second sister station to the core brand, for example Key 2 or Clyde 2, and will target an older 45- to 64 -year-old audience.
Bauer Media will then launch a third digital station (Key 3 and Clyde 3) targeting a younger audience. These stations will carry a national feed of new music, with local branding and some local content.
Dee Ford, the group managing director of radio at Bauer Media, said: "Since 2008 we have been maintaining growth in digital listening. More than 36 per cent of radio listening is digital, and within that two thirds is DAB.
"Our view is that this growth is only going to continue. You'd have to be King Cnut if you thought it wasn't going to. And national commercial radio is driving this growth."
Last year Bauer Media bought the digital station Planet Rock and Absolute Radio, which has heavily invested in digital, as part of an "acquisition strategy" to increase its proportion of digital listening.
Ford praised Absolute's digital growth – 71 per cent of listening is now by a digital platform, and she called the purchase of Planet Rock a "most delightful acquisition".
Bauer Media now owns ten of the top 16 digital stations (with the others being five BBC stations and the independent digital-only station Jazz FM).
Ford said "consumers want content on all platforms and we could see the way forward to maintain share of listening" was through expanding Bauer's digital offering.
Magic will replace Absolute Radio 90s on the national digital multiplex. Absolute Radio 90s will still be available on regional DAB. Ford said her ambitions for Magic were "significantly higher" than the 2.5 million hours the 90s station delivers.
Ford said the new regional stations followed the example of Absolute Radio's "sub brand strategy" and would build on the love listeners have for their existing regional station brands.