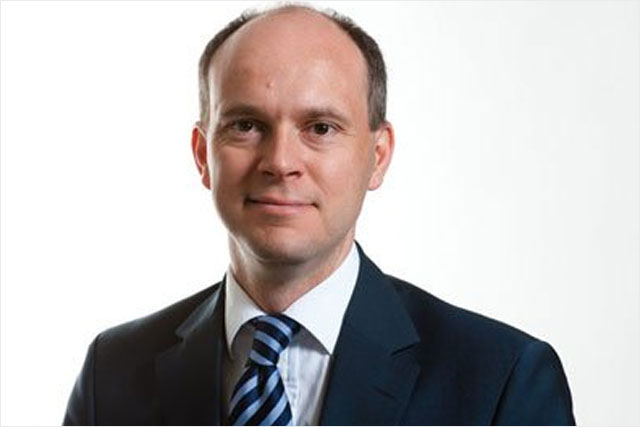 Bauer Media suffered a setback when, as Media Week predicted yesterday, the culture secretary Maria Miller accepted Ofcom's recommendation that the deal should not go to the Competition Commission in relation to plurality of news provision.
Bauer Media and its chief executive Paul Keenan had been vocal in its opposition to the deal. Despite the culture secretary's decision, the deal is being scrutinised by the Competition Commission on competition grounds – a move welcomed by Bauer Media chief executive Paul Keenan.

Keenan said: "Bauer Media believes in the importance of a vibrant and competitive commercial radio sector which provides listeners and advertisers with a rich choice now and in the future. However, the Global/GMG transaction threatens this as it creates excessive concentration, with a greater than 50% share in many areas of the UK, and fundamentally changes the future shape of the commercial radio marketplace.

"We believe the decision announced today by the OFT to ask the Competition Commission to investigate the transaction is appropriate and we anticipate participating in the review process by the Competition Commission over the coming weeks."

The Competition Commission has now issued an invitation to comment from interested parties and said it is expected to publish its final report by March 27 2013.

Miller was given the task of deciding whether the merger should be considered by the CC on plurality grounds because former culture secretary Jeremy Hunt intervened in the deal in early August.

Bauer Media had been campaigning against the deal and wrote to media agencies, advertisers and MPs to raise its concerns about the dominance the merger gives Global Radio in local radio in areas such as Manchester and Cardiff.

Clive Maxwell, chief executive of the OFT and decision maker in this case, said: "The issuing of an intervention notice allowed the secretary of state to consider, based on advice from Ofcom, whether the merger should be considered on media plurality grounds.

"Given her decision that it should not, the OFT believes it is appropriate to act swiftly to refer the merger to the Competition Commission for a detailed competition review, in line with the original 'fast-track' request of the merging parties and the assessment that the OFT has carried out."

Real and Smooth Limited, as GMG Radio is now known, offered a range of provisions to assuage concerns that the merger would impact media diversity, including basing a Welsh political editor at the Welsh Assembly.

A spokeswoman for Global Radio said: "We welcome the secretary of state's decision today. The enhanced news service that Global intends to provide in Wales post the merger of Global & Real and Smooth limited (RSL), in the event of full merger clearance in Wales by the Competition Commission, is of enormous value to the people of Wales, deepening and strengthening plurality in the nation, and we are pleased that the secretary of state, along with the Welsh Assembly, has recognised its enormous value."