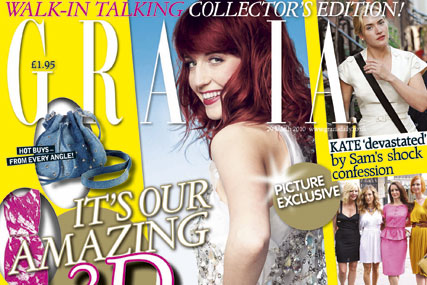 The magazine will be trialled as a one-off in the autumn but, according to media agency sources, a second edition is planned for spring 2011, with the aim of taking the magazine weekly should it test well.
It is understood that the magazine will be tested via distribution with Grazia and is being touted to agencies as an upmarket men's title that will resemble a cross between GQ and The Week – fusing men's fashion and news.
Ella Dolphin, the publisher of Grazia, is thought to be heading the commercial side of the planned launch.
Bauer recently talked up the advertising potential in the men's market via a piece of research titled "4D Man". However, this week's Audit Bureau of Circulation figures are likely to show sales growth is proving hard to come by in the men's sector.
Bauer declined to comment as Campaign went to press.