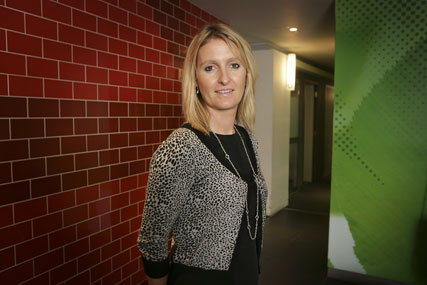 Bauer Media is to launch its much-anticipated men's magazine on Tuesday 26 October.
Previously known as "Project Rex", Campaign understands the title will be called Gazetta.
Created by the team behind Bauer's Grazia magazine, the pilot issue of the new weekly men's title will be stapled into the centre of Grazia with the strapline: "This is for the man in your life".
The pilot issue, which is set to feature a male Hollywood star on the cover, is 60 pages and uses the same paper stock as Grazia. The magazine will have a strong news and fashion agenda and will also feature food, travel and automotive content.
Gazetta's launch represents an attempt by Bauer to testmarket new titles without necessarily pouring millions of pounds into a full launch.
The title's initial print run will be 500,000, of which 280,000 will be included within selected copies of Grazia.
The remainder will be distributed free to a selection of Bauer's database of 25- to 44-year-old men and via retail partners including Topman, Reiss and Matches.
Launch advertisers for the title include Harrods, BMW, Moschino and Calvin Klein.
Ella Dolphin, the publisher of Grazia, who joined Bauer in June from Associated Newspapers, has been leading the project. She said: "For the past two years, Bauer has felt that there's a gap in the market for an upscale, weekly men's magazine."
Jane Bruton, Grazia's editor, is editorial director on the new title. Andy Pemberton, the former editor of Bauer's Q magazine, is the editor and the stylist and writer Tom Stubbs is the style director. Bauer is aiming to roll out the magazine from the New Year.