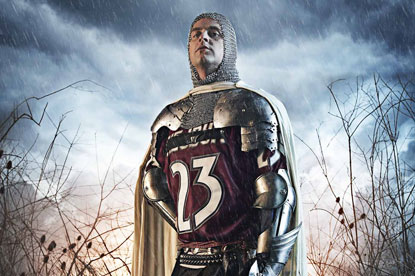 Concerned it would cause a backlash from taxpayers, the trail, created by Fallon, was shelved by the BBC director-general, Mark Thompson, in April, as exclusively revealed by Campaign.

The film originally promoted the majority of the Radio 1 line-up of primetime DJs including Zane Lowe, Jo Whiley, Chris Moyles and Fearne Cotton. It was around a minute long but has now been cut into several 20-second versions.

It is not yet know whether the full version of the campaign will ever be aired.

A spokeswoman from the BBC Radio 1 press office said: "We've put the Zane one out, there will be some others to follow such as Chris Moyles and Fearne Cotton.

"At the moment, that's the plan on how we are rolling it out. We're cutting the material to use it in the most effective way."

The first of these promo shorts has already launched. It features Zane Lowe running off a plank and on to a detonator, which causes a warehouse full of flour bombs to explode.

A second spot, featuring Scott Mills emerging from a swamp dressed as a knight adorned with chainmail, launches tonight across BBC channels.

At the time of postponing the ad, which is said to have attracted a six-figure production budget, other BBC roster agencies were also reporting requests from the BBC's marketing department to create work that "looks good, but not too good" in a bid to appear to be spending the licence fee resourcefully.