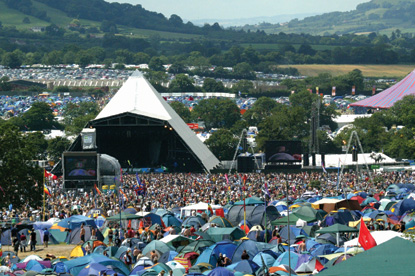 405 employees, including 150 freelancers and 130 short-term contract staff, worked at the three-day event, which saw live music from the likes of Bruce Springsteen, Blur and Neil Young.

Critics have argued that the amount of taxpayers money spent on sending such a large team was wasted, with the festival simply turning into a junket for BBC staff.

But the corporation said that the high number was needed to comprehensively cover the event.

The BBC's coverage of the festival was spread across BBC2, BBC3 and BBC4, as well as on a number of its radio stations and online sites.