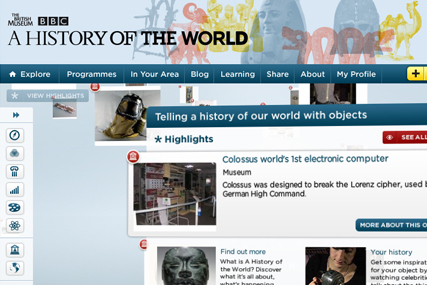 Created by GT, the campaign features a "History of the World" site, which showcases a number of artefacts included in the radio series, that users are able to interact with.

The objects have been sourced from over 350 local and regional museums, and each has a unique legacy that helps explain how the world has developed over time.

As part of the campaign, users are also given the opportunity to upload their own objects that they believe has a back story that can further help tell a history of the world.

The website was built using the BBC's new Forge platform, and will be continuously updated to tie in with the radio programmes as the series progresses.

GT was first appointed to the BBC roster in November 2007, and has since been responsible for handling the digital advertising to support the launch of the corporation's BBC iPlayer platform.

Chris Loll, the managing partner of GT, said: "We are proud to support the BBC and the British Museum in this remarkable endeavour that will redefine how we all interact with our world history."