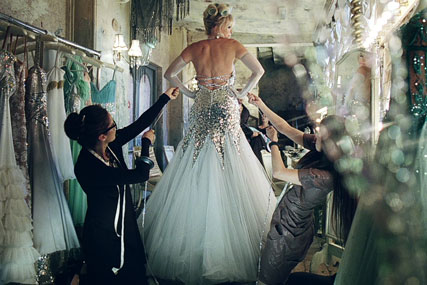 The AAR is handling the pitch and sent out an RFI yesterday (Wednesday) in a bid to "sound out the marketplace" before the BBC releases a formal OJEU tender later in the year.
Agencies have been asked to provide experience of TV, radio, online and other digital channels, plus print, out-of-home, experiential and public engagement. Forms need to be returned by Tuesday 12 January.
The pitch proper is expected to take place in the summer with June or July pencilled in as possible start dates.
The BBC is understood to be looking for agencies that can offer increased engagement across media channels to build on its established TV ad presence.
The broadcaster has long been known for the quality of its creative: last year's highlights included Rainey Kelly Campbell Roalfe/Y&R's "love where you live" campaign for BBC Local Radio and a series of ad shorts from Fallon for Radio 1 featuring its DJs dressed in a variety of exotic costumes. RKCR/Y&R was also behind an ad starring Frank Skinner to promote Radio 4's poetry season.
This work ran despite news that broke early in the year that the corporation was planning to cut its £100 million annual marketing budget by 25 per cent.
The BBC is forced by law to review its advertising account every four years.
The last pitch took place in 2006 when the business was split between RKCR/Y&R and Fallon. Later that year, the latter pipped the former to Campaign's Agency of the Year award.