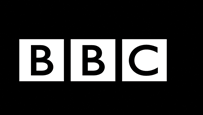 The review, which is being handled by the AAR, will look to find agencies with strong marketing services and creative credentials.

The search will not be straightforward, as many of the UK's top digital agencies have a conflict. Dare was awarded the ITV digital account in April, BSkyB's recently appointed digital roster includes glue London, AKQA and Grand Union, and Profero already works with Channel 4.

BBC Worldwide, the BBC's commercial arm, appointed Dare, Modem Media and Agency Republic to its three-strong roster in May 2005. However, both Dare and Modem Media (now Digitas London) have since resigned the business.

According to a BBC spokesman, the review does not affect its current 270 agency-strong web design roster. "We are planning to review the marketing roster only," he said.