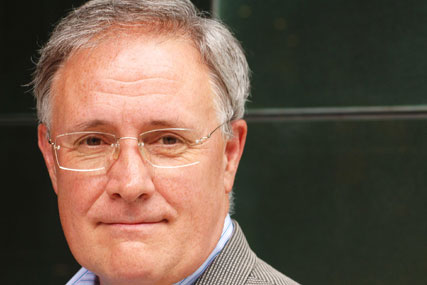 He claimed it was "wrong in principle" and undermined the BBC's independence.
Speaking at the Royal Television Society, this evening (19 May), Lyons said the BBC was open to discussion with the Government about using any surplus cash from the digital TV switchover scheme - a fund that is diverted from the licence fee to help the elderly and disadvantage pay for the switch to digital TV - to fund the universal broadband rollout, which is emerging as a key Government policy via Lord Carter's Digital Britain work.
But, he said, agreeing to these discussions did not mean "we are signing a blank cheque, or agreeing to any more general use of the licence fee to pay for things that don't fall within the BBC's public purposes as set out in the Charter".
And Lyons insisted that while such discussions were ongoing, it was not the Government's place, nor the commercial sector's decision to use the license fee for any aim.
He said: "Let's not forget whose money we are talking about here. Not the Government's, not political parties', not other regulators' and ultimately not the BBC's. It's the public's money. It's licence fee payers' money. People would do well to remember that licence fee payers give us their money in good faith, believing it will be spent on BBC services and content."
He criticised calls by "some commentators" over possible uses for licence fee monies beyond 2012 and the next licence fee settlement. He said: "My view on this is clear. That's a discussion for the future and a decision for the government of the day."
Lyons concluded by noting that the licence fee "should only be used to enable the BBC to deliver its public purposes".
"The digital switchover help scheme is consistent with that. The rollout and take-up of universal broadband may be consistent with that. We'll see. But taking licence fee payers' money and giving it to other causes and commercial players clearly isn't.
"It's wrong in principle, it undermines the BBC's accountability to licence fee payers, and it risks compromising the BBC's independence."