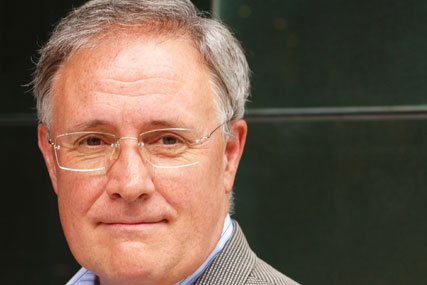 Earlier this year, the Government's Digital Britain report proposed that from 2013, when digital switchover is concluded, about 3.5% of the licence fee could be used to help fund commercial media players.
But today (9 September), Lyons said he was concerned about "any attempt to use the licence fee to subsidise commercial operators". He warned this would "weaken the BBC, threaten its independence, reduce accountability to licence fee- payers and could, in time, lead to a bigger licence fee, because it could merge with general taxation and be used for causes that have nothing to do with broadcasting".
He cited a survey of licence fee-payers that offered six possible options for what should happen to the licence fee once current spending on digital switchover is complete.
Lyons said the survey found that about half of those asked would prefer the licence fee to be lowered by £5.50, compared to 6% who wanted surplus money to be spent on regional news on other commercial channels.
Debate over the future of the BBC and its funding flared last month when James Murdoch, chairman and chief executive of News Corporation Europe and Asia, launched a derisive attack on the BBC, describing the corporation's size and ambitions as "chilling".
In his letter today, Lyons said: "There has been a lot of public debate recently about the future of broadcasting, with much questioning of the role and size of the BBC. I felt I should write to give you the BBC Trust's perspective on this debate, and to outline steps that we are taking to ensure that the BBC continues to serve you well, plays its part in strengthening the wider broadcasting and communications industries and lives within its means."
Lyons noted that the BBC Trust aimed to recognise "the wider environment in which the BBC operates and the fact that a healthy media industry, with a range of high-quality public service content, is good for everyone".
But he warned that while the BBC had a role to play in helping its commercial rivals, "that must not impinge on its ability to fulfil its public purposes". He added that however the BBC aided the commercial sector, "we must put the interests of licence fee-payers first."
Again citing new research, Lyons said the Trust believed that if, in future licence fee settlements, there was money the BBC did not need, "the public would not want it hived off and given to other media outlets".
Lyons revealed that the Trust has agreed with the BBC that it should conduct a review of what the BBC should concentrate on in the future.
He said: "in particular, we want this to consider whether the BBC is the right size and is operating within the right boundaries, what its role should be in a fully digital world, how it can support the wider industry and UK economy and how it can provide more of the genuinely fresh and new programmes that audiences want."
While promising to consult widely on the problems facing commercial media, Lyons added: "The BBC is not frightened of change, but is clear that changes must be driven by what the public wants and not by commercial or political pressures."