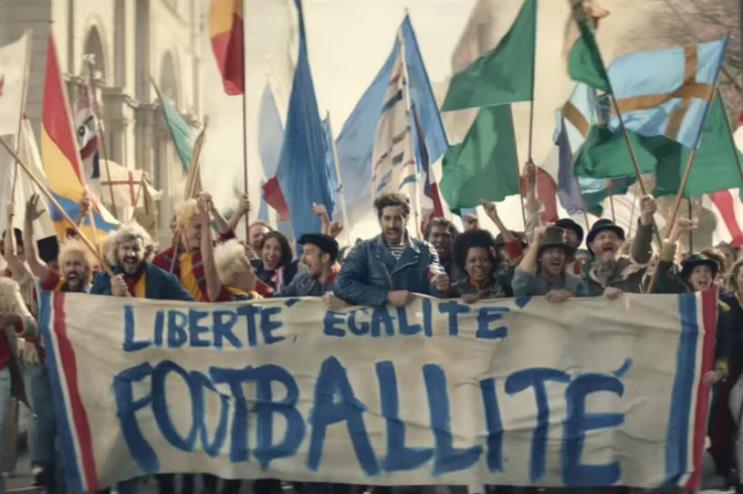 Despite an early invasion of moths onto the pitch, kick-off was on time with BBC One and BBC One HD seeing an average of 10.2 million viewers, according to overnight data.
ITV had an average of 1.9 million viewers.
But the Euro 2016 final was not the most watched event of the year so far on BBC One, with Wales v Belgium recording a five-minute peak of 15.4 million on 1 July. The match had an average audience of 13.3 million viewers.
On a good day for sports lovers, BBC One also had an average audience of 9.2 million for the Wimbledon men's singles final, which saw Britain's Andy Murray overcome Milos Raonic in straight sets.
Almost half the population was watching sport at some point during the day on the BBC. Some 25.1 million people watched 15 minutes of either the Euro 2016 final or the Wimbledon finals, equating to 42.5% of the country.