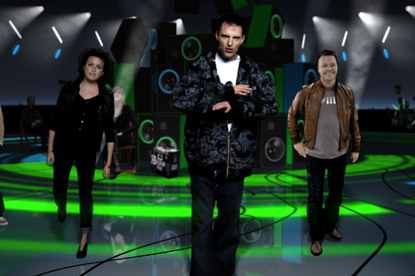 The BBC has yet to decide if it will ever air the ad, which promotes Radio 1's DJs, because it feels that the spot looks too expensive.

It is not known how much the film cost to produce, although it is understood that it did not attract an extravagant production budget.

Other BBC roster agencies have also expressed concerns that the BBC is asking them to produce work that "looks good, but not too good", in response to growing pressures that the licence fee is spent resourcefully during recession.

The news comes two days after a paper by the Centre for Policy Studies called for BBC funding to be cut.

A BBC spokeswoman said: "We are still working out the best way to play out the campaign to be most effective in reaching younger audiences.

"The production costs are in line with other BBC campaigns of a similar scale and we work hard to ensure we deliver good value for our marketing spend."

The last major ad push for Radio 1 was "meet the DJs", a campaign by Agency Republic, which ran in cinemas and online.