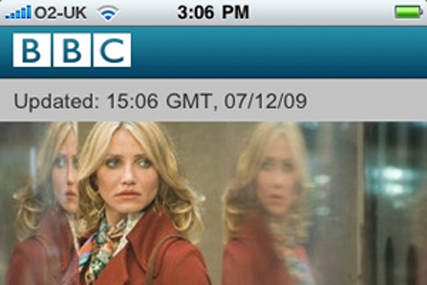 The BBC announced in February that it was planning to release free mobile apps in time for the Fifa World Cup this summer.
The first application, an iPhone news app, was due for release in early April and the iPhone sports app was due in May. Blackberry and Android apps were to follow at a later date.
Shortly after the apps were announced the Newspapers Publishers Association claimed the applications would undermine commercial publishers in a "potentially important" sector.
The NPA said the move did not constitute an extension of an existing service, but rather an "entirely new service" and should therefore be subject to a Public Value Test.
The BBC Trust wrote to the BBC executive today to say it plans to carry out an assessment of the BBC's plans following "representations from the industry".
The assessment will consider whether the plans constitute a significant change to BBC services and will examine the extent they will affect others, the financial implications of the change, the extent to which the change would involve the BBC in a new area of untested activity and how long the activity will last.
David Newell, director of the NPA, said: It is vital that these proposals are scrutinised properly to avoid any adverse impact on commercial media organisations. We are pleased that the BBC Trust has listened to the industry's concerns and acted to delay the planned April launch. We hope this will enable a thorough assessment to be undertaken.
The apps were revealed in a keynote speech delivered by the BBC director of future media and technology Erik Huggers at the Mobile World Congress on 17 February.
Huggers said licence fee payers had told the BBC "that they want to access the digital service that they have paid for at a time and place that suits them".
Mobile phones have been able to access the BBC website for eight years but BBC planned the apps so users could access its content on the move with a simple user experience.