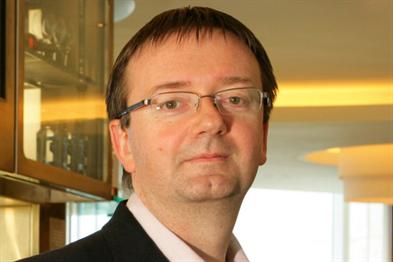 At the BBC Almond will be the most senior marketer, responsible for all the BBC's on-screen, on-air and external marketing. He will take up the role in July this year.
Almond left Diageo in a restructure last November
. As global brand director for Diageo's Irish liqueur Baileys since September 2009, he had responsibility for the brand's strategy, marketing and business performance.
Almond was previously GB marketing director at Diageo for three years between 2006 and 2009 and senior vice president global marketing for Diageo's Smirnoff vodka brand between 2003 and 2005.
Prior to first joining Diageo in 1994, Almond worked at the ad agency Ogilvy & Mather.
Almond said: "I'm delighted to be joining the BBC in the midst of an amazing summer of output. The BBC is the greatest broadcaster in the world with a unique connection to its audiences.
"I am looking forward to working with the talented team that recently won brand of the year and can't wait to get started!"
A spokeswoman for the BBC could not confirm the date of Almond's arrival.
Normoyle left the BBC to join DFS as its chief marketing officer
.