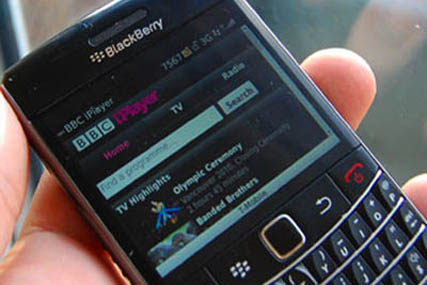 Like its big brother the BBC iPlayer, the app will only work in the UK.
The app is compatible with the Storm 2, Bold 9700 and Torch 9800 smartphones and was developed by Media Application Technologies.
10,000 apps have now been developed for BlackBerry's platform, and the company has been aggressively developing new apps to catch up with the rapid development and take-up of Android and Apple apps, with BA recently extending mobile boarding apps to BlackBerry, for example.
BlackBerry is also expected to launch its new tablet device in the second quarter of 2011, to compete with the iPad and Samsung Tab, which launched this week.
The launch follows iPlayer apps for both Apple and Windows mobile platforms, with an Android app expected to be launched soon.