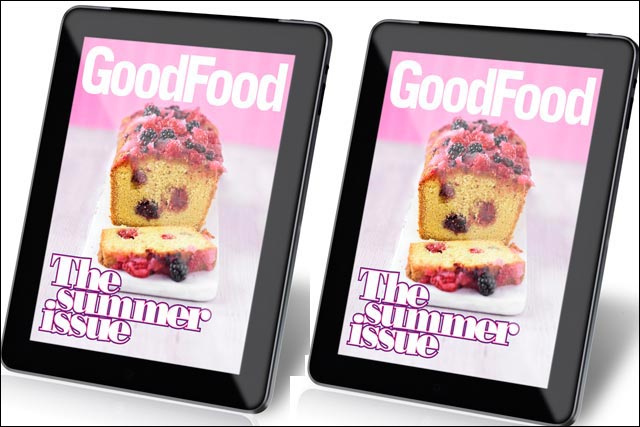 The monthly lifestyle title announced today (9 August) that it would offer its iPad app, launched in February, as a digital-only subscription for the first time. Access to the iPad app is already available as part of a subscription to the Good Food print edition.
In February, Apple updated its trading terms to say it would take a 30% cut of all transactions through its App Store, including subscriptions. Apple chief executive Steve Jobs stressed that if subscriptions were offered outside the app, they must also be offered inside the app at the same price, or less.
Good Food subscriptions can also be purchased through the BBC subscriptions website, circumventing the App Store.
The digital-only subscription is £10.50 for six months by direct debit through BBC subscriptions, or £15.99 through Apple's App Store.
A six-month print subscription currently costs £15.75 by direct debit.
The Good Food iPad app has been downloaded more than 100,000 times since its launch, and features flip recipe cards, an automated shopping list, a glossary and technique videos.
Rebekah Bilingsley, publishing director for mobile devices at BBC Magazines, said: "It is a natural progression for us to offer our highly rated digital magazine as a subscription.
"BBC Magazines operates one of the most successful subscription businesses in the industry and we are now able to tap into that expertise for our digital products."
Apple has traditionally retained data about subscribers who sign up through the App Store, and BBC Worldwide is in talks with the technology company about improving terms.
Subscription service provider Dovetail, which is 50% owned by BBC Worldwide and 50% by Dennis Publishing, allows BBC Magazines to access the data of customers subscribing through the BBC website directly.
Billingsley added: "By integrating with Dovetail, we'll have access to data from our digital customers for the first time, meaning we can really start to understand our digital business."
In July, BBC Magazines recorded a 9% increase in operating profits thanks to cost-cutting measures.
BBC Good Food's print magazine has a monthly circulation of 332,198 according to Audit Bureau of Circulations (ABC) figures for December 2010, which is down 5.5% year on year.