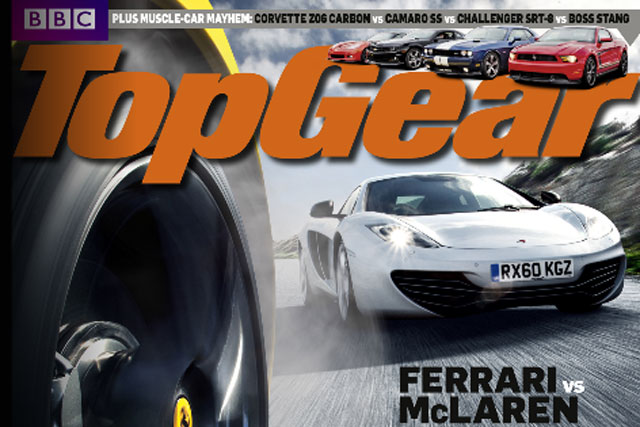 The publisher of titles such as Top Gear and Radio Times turned a £21.6m operating profit (before undisclosed specific items) over the 12 months to the end of March, driven by strong growth from specialist titles such as Olive and Good Food.
Revenue suffered a fractional drop of 0.4% to £164.5m in 2010/2011, according to details of the performance of BBC Magazines revealed in the BBC Worldwide annual report published today.
By comparison Condé Nast recently revealed 2010 pre-tax profits of £10.2m, up from £3.2m, on revenues of £112m. IPC Media's last reported results, for 2009, show it made pre-tax profits of £49.7m, down 37% year on 2008, on revenues of £351m, down 11%.
BBC Worldwide said magazine profit margins increased from 12% last year to 13.1% in 2010/2011 as a result of restructuring of its magazine division completed during the previous year that reduced the cost base.
BBC Worldwide also confirmed for the first time which of its titles it was planning to retain when it picks a "strategic partner" for its magazine business, which is expected to be private equity firm Exponent.
The report splits its magazines into two distinct groups – "continuing" and "discontinued".
The former group is comprised of three titles – Top Gear, Lonely Planet and Good Food – which BBC Worldwide said would be published "on a different basis". This is believed to mean in the form of licensing and joint venture arrangements.
The three titles made revenues of £36.6m last year, up from £35.8m the previous year, and operating profits of £4.9m, down marginally from the £5m the previous year.
"Discontinued" titles, such as Radio Times and Gardeners World, generated revenue of £127.9m last year, down from £129.3m, and operating profits of £16.7m, up from £14.8m.
The titles are expected to pass to Exponent, which BBC Worldwide confirmed as its preferred strategic partner in May after announcing last year that it was seeking a partner for its magazine business.
Discussions continue with Exponent, with a view to completing an agreement this summer, subject to the final approval of the BBC Trust.
In line with its stated aim of becoming a more internationally focused business, BBC Worldwide said it continued to tailor its published products for local markets so that it now had 56 international licences, joint ventures in Australia and India, and extensive content syndication across the globe.
Worldwide's results show the commercial arm of the BBC increased its total returns to the corporation by 8.6% in the 2010/11 financial year, as its pre-tax profit rose 68% year on year, to a record £188m.