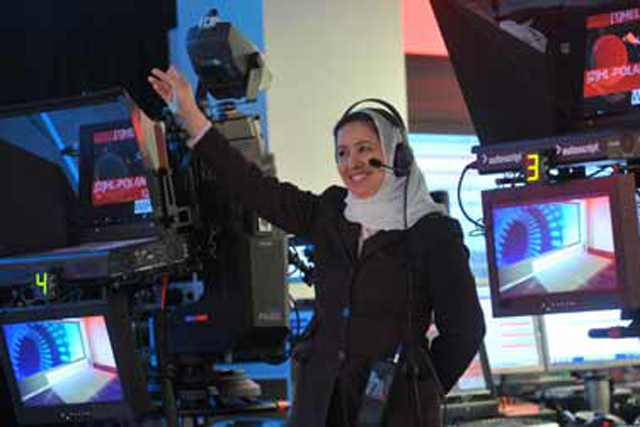 Radio and TV reach has risen 77% since last year and online usage has almost doubled.
These figures come against a backdrop of rising challenges for BBC services for Iran, where services face satellite jamming.
The Iranian government has censored and monitored the Internet for years, banning a long list of sites including Google, and showing a desire to implement its own separate domestic Iranian network.
Iranian authorities have also run a campaign of intimidation against BBC Persia TV (PTV), threatening journalists and their relatives, and continually attempting to jam the TV service since 2009.
Peter Horrocks, World service director, attributes BBC Persia's rise in audience to the professionalism and bravery of the BBC staff and their relatives who have worked in the face of these conditions.
He said: "It is clear that crude attempts to discredit our journalism are failing and ordinary Iranians are increasingly turning to the BBC for independent news that they can trust."
The increase in audience numbers comes on top of an 85% rise already reported last year, where audience levels for PTV rose from 3.1 million to 6.0 million.
Currently, Persian TV reaches 11.8 million adults weekly, and 55,000 unique users access the BBC Persian online service each week.
BBC Arabic has also performed strongly across all platforms, with a 35% increase since last year for the TV's viewership, driven primarily by rises in Egypt and Libya.
Horrocks said: "For BBC Arabic, the audience increases in Egypt and Libya underline how important an established, trusted and reliable news service is when the political landscape is uncertain.
"BBC audiences grew rapidly during the Arab uprising and it is gratifying that audiences have grown further beyond those dramatic news events of 2011."