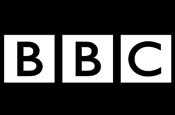 The proposals, which the BBC says could be worth more than £120 million a year, also include sharing the corporation's iPlayer technology with other broadcasters.

The partnership plans, made as part of the BBC's final submission to the media regulator Ofcom's public service broadcasting review, are being interpreted as a way for the BBC to avoid sharing the licence fee with other broadcasters.

As part of the proposals, the BBC aims to share technology behind the iPlayer with ITV, Channel 4 and Five.

The BBC also said a consortium, which includes ITV and BT, was working towards a common industry approach to supply on-demand and internet services via television sets.

Mark Thompson, the director-general of the BBC, said: "Audiences tell us that they want more services through their television set. I am pleased that the BBC is working with industry partners such as device manufacturers, ISPs and other content providers on proposals which will bring real benefits for consumers.

"We are building on a history of collaborating with and supporting the industry in research and development which includes NICAM stereo, Teletext and Freeview.