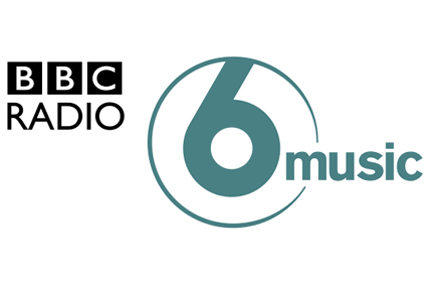 The review, published this morning, also includes proposals to increase the distinctiveness of BBC Two, BBC Radio 2, digital TV channel BBC Four and BBC Local Radio, while reducing the spend on BBC Online.
Further reductions are hoped to be found in the running costs of the BBC, with pay freezes and suspension of bonuses hoping to cut running costs from 12p to 9p in the pound by 2016.
The proposals are forecast to free up £600m a year, which the BBC said it plans to reinvest in high-quality content.
The BBC said it will set clearer limits on its commercial activities. Though BBC Worldwide will continue to relieve pressure on the licence fee payer through commercial activities it will take on a more international focus looking to gain at least two thirds of its revenue from outside of the UK by 2015.
BBC Worldwide would also look to move away from physical media, such as magazines, in the UK. It is currently conducting its own, separate review into the magazine business and looking into many and varied options.
The BBC said it plans to spend 25% less on BBC Online by 2013 and there will be a corresponding reduction in staffing levels. The number of top level directories on the BBC site will be halved by 2012. Many sites will close and others will be consolidated.
The review said BBC Online should be transformed into a "window on the web" with, by 2012, an external link on every page and at least double the current rate of click-throughs to external sites. Any new investment will be in pursuit of five content priorities and there will be fewer bespoke programme websites.
Despite Radio 6 Music being popular among its fan base, the BBC has recommended the Trust considers closing Radio 6 Music by the end of 2011, because it has "low reach and awareness", delivers "relatively few unique listeners" to BBC radio and competes head on for a commercially valuable audience.
Under the proposals the BBC Asian Network will also close as a national service on DAB and could instead be replaced with a network of part-time local services with some syndicated national programming.
BBC Radio 2 will commit to at least 50% speech during daytime, continue to focus on older listeners and not overlap more than it does today with the audience targeted by commercial radio. It will also shift specialist and feature programming to higher profile slots.
Andrew Harrison, chief executive of the industry body for commercial radio, RadioCentre, said he welcomed the review. Harrison said the BBC radio stations "currently converge too narrowly on areas that are already served by the commercial sector, and crowd out opportunities for growth".
BBC Two will receive £25m extra investment from 2013 to boost the channel's distinctiveness. The report includes proposals to increase drama, comedy and "knowledge building" programming on BBC Two and decrease the volume of sport broadcast on the channel.
The digital TV channel BBC Four will be refocused alongside BBC Two, reaffirming its original commitment to support arts, music, culture and knowledge and entertainment and comedy on the channel will be reduced.
The plans for BBC local radio include investing in better quality local journalism within the peak breakfast, mid-morning and drive time slots and sharing some network content in non-peak hours.
In a move that will be welcomed by local media publishers the BBC local websites will be refocused to carry only news, sport, weather, travel and local knowledge content and there will be a new commitment to ensure the BBC will never become "more local" in England.
The BBC has also recommended that BBC Switch, On TV, and Blast!, in the learning portfolio, are considered for closure and that though the BBC should continue to offer programmes for teenagers it should accept that its teenage programming will be secondary to that of Channel 4 and other broadcasters.
Ben Bradshaw, Secretary of State for Department for Culture, Media and Sport, said: "I welcome the BBC is thinking hard about what it does and where it should focus in future, but politicians should avoid compromising the BBC's independence by giving a running commentary on its decisions."
The BBC Executive's proposals released this morning will now be put out by the BBC Trust for a 12 week public consultation before the Trust reaches its final conclusions.
Bradshaw said: "It is important that the public's voice is heard in the consultation. The BBC is a great British asset and should not approach the future assuming the Conservatives, who are viscerally hostile to the BBC, will win the election. The BBC should have confidence in itself and the enormous support it enjoys from the British people".
Following consultation, the Trust is expected to release a provisional view in the summer and final strategy in the autumn. The BBC executive will then be expected to submit specific changes to the Trust, with any action being taken following further consultation where required.