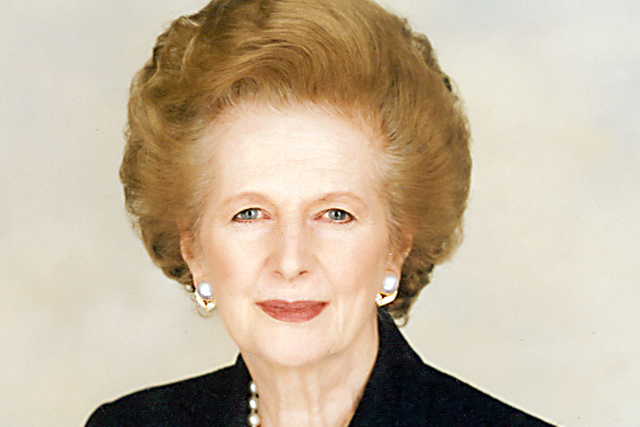 Radio 1 will air the song on its Sunday chart show just three days before the former prime minister is buried with military honours on Wednesday, despite howls of protest from her supporters.
The 51-second song from the 'Wizard of Oz', which has sold more than 20,000 copies, is currently in the top 10 and if makes the top five, it will win airtime.
The Official Charts Company said yesterday that 'Ding Dong the Witch is Dead' was on course to reach number four after already hitting number one on iTunes.
The final decision will rest with new BBC director general Lord Hall. However, he faces pressure from those who see it as offensive and disrespectful.
Sir Gerald Howarth, Thatcher's former private secretary, told The Sun that it would be a "complete dereliction of duty" if the BBC played the song.
He said: "Lord Hall has got to get this right. If the BBC stoops so low as to broadcast this song it will offend a great many people."
Tory MP Henry Smith said it would be "absurd" for the BBC to play the track on Sunday. He said: 'The song is in particularly poor taste."
However, The Sun itself has said today that the BBC should play the song, arguing that there is a principle at stake.
Its editorial said: "Yes, the very thought is truly abhorrent. But there is a big principle at stake.
"As Tory MP Rob Wilson has said, Maggie 'didn't free millions of people in order to censor a tiny number of nasty idiots'. The BBC and other broadcasters should play it — but clearly disassociate themselves from the sentiment behind it," the Sun wrote.
Others from the right have also backed the BBC and said that the broadcaster should play what has briefly become a protest song, including Conservative MP Rob Wilson.
Wilson tweeted: "While unpleasant, BBC right to play leftie-hate song re Mrs T. She didn't free millions to censor tiny no. of nasty idiots."
Another Conservative MP, Philip Davies, also defended the BBC's decision. He said it was the Corporation's duty to play the song.
He said: "It's a chart programme, so if it's top of the charts, they have to play it. It's not for the BBC to define on what basis something is in the charts."
Yesterday, Lord Hall told BBC staff yesterday that he was closely watching the situation, but that the final decision would be made by bosses at Radio 1.
If the BBC decided not to play the song, there would be a precedent. In 1977 the BBC refused to play the Sex Pistols' song 'God Save the Queen' during the Silver Jubilee celebrations.
This was despite the song reaching number two in the official singles chart and selling 150,000 copies in its first week alone. The figure makes the 20,000 sales of the 'Wizard of Oz' song look paltry.