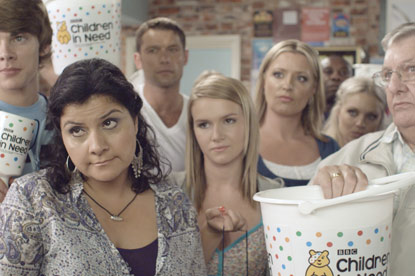 Under an existing contract, drawn up before the BBC sold the company in 2005, Red Bee produces 52 of the BBC's ad campaigns every year by "borrowing" directors from production houses, without those companies receiving a fee.
Sixty-six of London's production companies, including Academy, MJZ and Partizan, have told the Advertising Producers Association that they are no longer willing to lend their directors to Red Bee.
The APA member companies are now calling for the BBC to use the open-market system to produce its ads.
This, according to the APA's chief executive, Steve Davies, would enable the BBC to access the best directors and get the most competitive price, providing licence payers with value for money.
The BBC, however, has refused to change its current system, insisting instead that the APA try to resolve the issue directly with Red Bee. The two sides have yet to reach an agreement.
Davies said: "What APA members seek is an open market for BBC idents and trailers. APA members do not fear the free market, though it is a tough market with very intense competition, but they are happy to take their chances in it. It's what they do."