BBC Radio 1 "Ibiza weekend" by Mother Design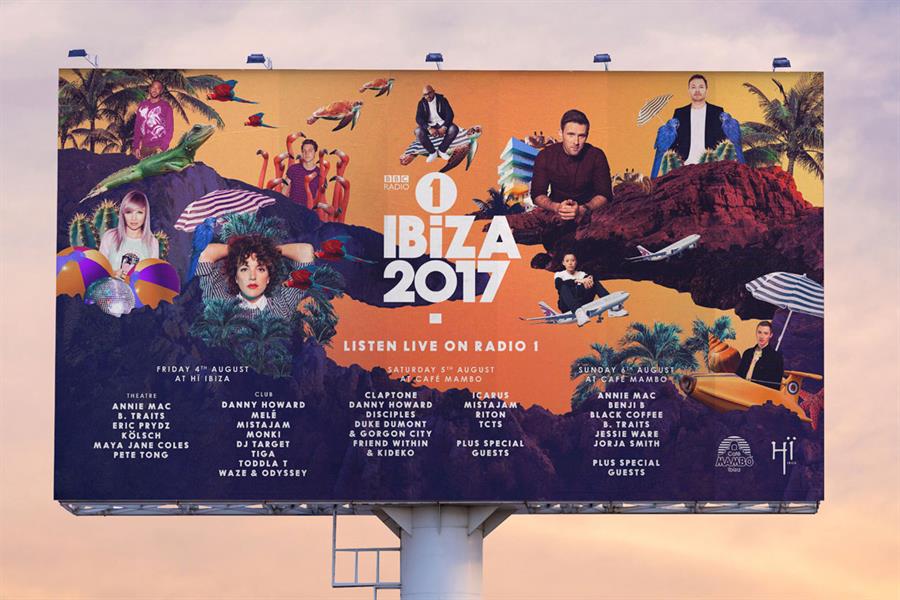 Mother Design created a colourful campaign for BBC Radio 1 as it returns to Ibiza for a weekend of live music.
The work uses a collage technique to capture the spirit of the island, with scenes featuring artists who will appear at Radio 1's events as well as indigenous wildlife such as flamingos, parrots and lizards. The campaign will run online, on social channels and at events in Ibiza from 4 to 6 August.