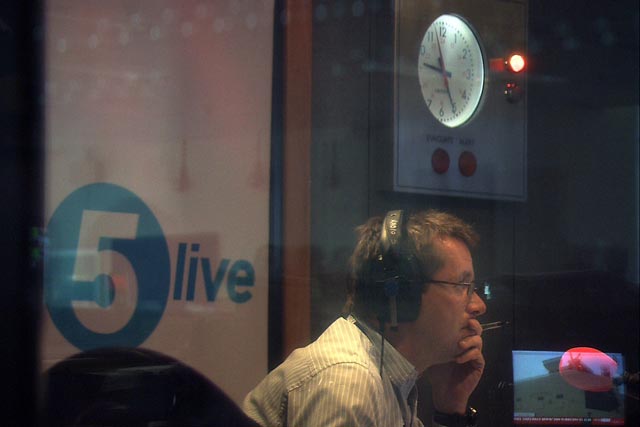 In its submission RadioCentre said Radio 5 Live is suffering from an "identity crisis and confusion over its purpose and role" and should emphasise its public value output and stop branding itself as an "entertainment station".

BBC research published earlier this month found that audiences scored Radio 5 Live lower than any other BBC radio station (national or digital) when asked about the station's distinctiveness, with only 63% agreeing its programmes are "original".

RadioCentre said the station should move away from concentrating on populist sports, specifically football, and suggests that minority sports coverage be expanded to at least half of all sport output.

Andrew Harrison, chief executive of RadioCentre, said: "In a week when news and journalism are in the spotlight, it is more important than ever for the BBC to provide radio listeners with the best source of impartial, accurate rolling news.

"Radio 5 Live is the obvious outlet for this, but its drift towards entertainment-led output means it often falls short of that aspiration."

RadioCentre highlighted the recent scrapping of the midday news on 5 Live as evidence of the "unnecessary dilution of the station's commitment to news", also referencing Richard Bacon's 'news' show which has one at least one celebrity guest per show.

Harrison said: "In no media sector is the BBC's dominance more apparent than within UK radio. Given this advantageous position, the BBC has a responsibility to ensure its services provide the maximum public value and support a healthy and flourishing UK radio sector.

"This requires a greater focus on high quality news output and distinctive sports coverage that will benefit industry and listener alike – and less time spent interviewing celebrities, covering light entertainment stories and running phone-ins, which is the staple output of local commercial stations."

When the BBC Trust launched its review of BBC Radio 5 Live in April TalkSport, the UTV Media-owned speech station, published research showing listeners are five times more likely to associate the station with sport than news.