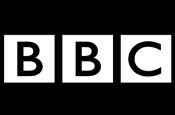 The successful agency will be charged with providing targeted marketing to consumers to promote the iPlayer, which offers an online catch-up service for BBC programmes.

As part of the brief, the agency will also create a campaign that encourages viewers to become part of studio audiences for BBC programmes.

To accompany this, the agency will create a web portal that deals with ticketing for studio audiences, and promotes the guided tours that the organisation provides.

The BBC will also brief the agency to work on a range of other unspecified direct marketing messaging services, and provide associated CRM tools.

No agency currently handles the direct marketing and CRM for the iPlayer application, although, in July, the BBC appointed GT to handle the service's digital advertising.