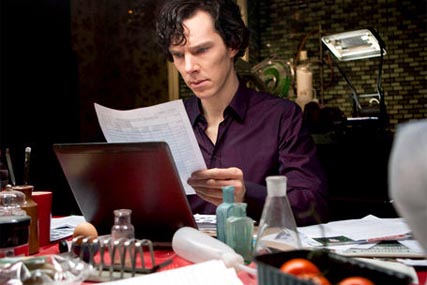 Tailored for the Chinese market, BBC Showcase China will host over 100 buyers from across the Chinese television industry including state broadcaster, China Central Television, and regional, local and digital networks.
The BBC said that at the event, BBC Worldwide will launch more than 500 hours of the latest programme offerings from its catalogue covering genres such as children's, entertainment and factual. Titles on offer include 'Life', 'Human Planet', 'Seven Wonders of the Solar System', 'Sherlock', and children's series 'Wibbly Pig' and 'ZingZillas'.
Steve Macallister, managing director, of BBC Worldwide Sales & Distribution, said: "We've enjoyed very close business relationships in China for more than 20 years and this is a major new step in our commitment. There is an abundance of opportunity to be developed between the UK and Chinese creative industries and we're proud to expand our commitment with this important trade event."
Pierre Cheung, BBC Worldwide general manager China, added: "This is not just about showcasing our programming to Chinese buyers but also developing new partnerships between Chinese and UK producers, whether in co-productions, training opportunities or local production."
BBC Worldwide operates in China across all of its divisions and some of its achievements include a landmark co production with CTV, 'Wild China'; 'Teletubbies' Early Learning Centres in Beijing and Shenzhen; local productions of BBC entertainment formats such as 'Dancing with the Stars' and 'Just the Two of Us'. It has also seen the launch of Chinese language magazines such as 'Top Gear'.