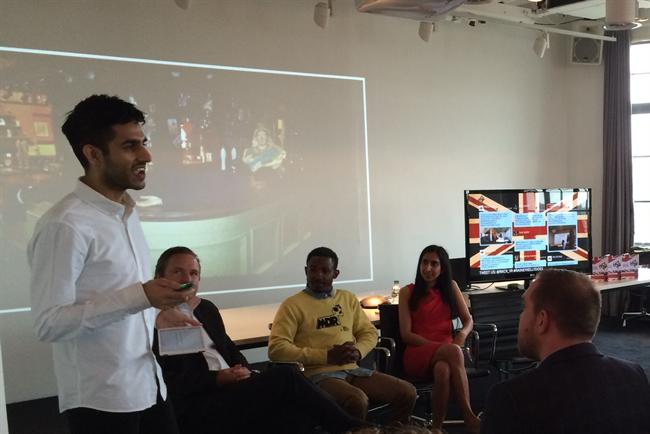 Speaking at a breakfast event hosted by Rainey Kelly Campbell Roalfe/Y&R in London today, Nathwani explained the BBC One social media strategy to engage with more young people.
He said the average audience for BBC One is aged over 55 and the broadcaster was keen to tap into a younger market through its Facebook and Twitter accounts, noting that adding value to social content was key.
Nathwani explained how presenting content in a different way, with funny captions, behind the scenes pictures, and off-the-wall messages, it was able to make that content "shareable".
He contrasted those examples with a less successful approach that simply promoted a new show, stressing that marketers must recognise how social media is part of a person's "personal space".
He said: "As much as you think about the content and trying to get things out, think about the context in which you are trying to speak to that young audience and make sure you're abiding by the rules of that platform and how they are using it.
"It's really important when you are producing content to be aware of that."
Also on the panel was Chris Preddie, the youngest person to receive an OBE and founder of MDR (Make Dreams a Reality), a company that provides advice and support for troubled young people at risk of gang violence and crime.
Preddie explained his brother's murder compelled him to reach out to young people growing up in similar environments to his in a north London council estate.
He said brands and politicians are failing to communicate with young people from troubled backgrounds that they should go to the communities and speak to people directly to better understand their issues.
Preddie said young people do not have time to think about who to vote for in the General Election because their main priority is "surviving" life.
He said: "You've got to train someone's mind before you to even do something. My mum always used to tell me, 'I can never tell you to do something if I've never done it myself'.
"Everyone's doing great work but no one is communicating. There's so many of us here today but no one is communicating. I've got something that works, use it and make that ripple effect, that's the only way it's going to happen."
Also on the panel was Mimi Turner, the marketing director at Lad Bible, the online title aimed at 16- to 34-year-olds. She disagreed with claims that the media is disengaged with young people.
Turner explained that the Lad Bible successfully engages with young people by creating content that is "uplifting, not showing how bad the world is, and being inclusive".
She said: "Our tone is what people trust and we are very careful in all the relationships that we have, whether they are commercial or editorial."
This article was first published on www.campaignlive.co.uk
---
Recommended