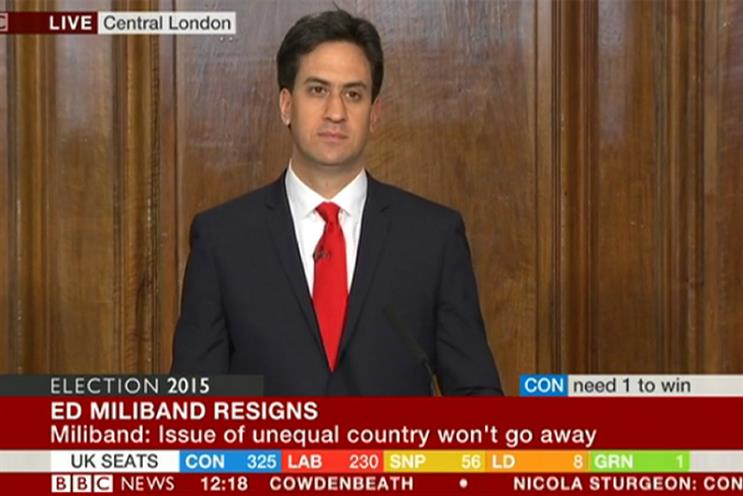 Election 2015 on the BBC from 9.55pm took a 38.5 per cent share with an average of 4.3 million people tuning in.
In terms of the commercial broadcasters, Channel 4's Alternative Election was the most-watched, averaging 1.2 million between 9pm and 2am. The peak was 2.4 million people, or a 10 per cent share, at 10pm.
ITV's Election 2015 pulled 900,000 people or a 7.9 per cent share from 9.55pm.
The nation woke this morning to see the Conservative Party to begin to take the majority vote. This was welcomed by Ian Twinn, the director of public affairs at ISBA, who welcomed a stronger government "which will give the UK much needed stability".
Twinn, a former Tory MP, said: "From ISBA's and the advertising industry's point of view we can look forward to a period of economic growth."
Tim Lefroy, the chief executive at the Advertising Association, said that the creative industries is "at the heart" of the Conservative's long-term plan.
He said: "We're well-placed to build on progress made during the Coalition and push advertising further up the economic agenda.
"In Scotland, everything has changed. There are much bigger issues at play but advertising will need to keep a close eye on Holyrood if our self-regulatory environment is to remain strong and consistent both north and south of the border.
"One or two immediate threats have receded, but we can't be complacent. Advertising's reputation for responsibility is under pressure across every party and there is a lot of work to do if we're to turn that around."